Waiting Approval certificates
---
All the generated certificates comes to approval tab,if the admin approves them then they are accessible to the candidate.
Moderation process is based on the Moderation type in the Certificate Master.
Steps to waiting approval certificates:
Steps: Students → certificates → Waiting approval certificates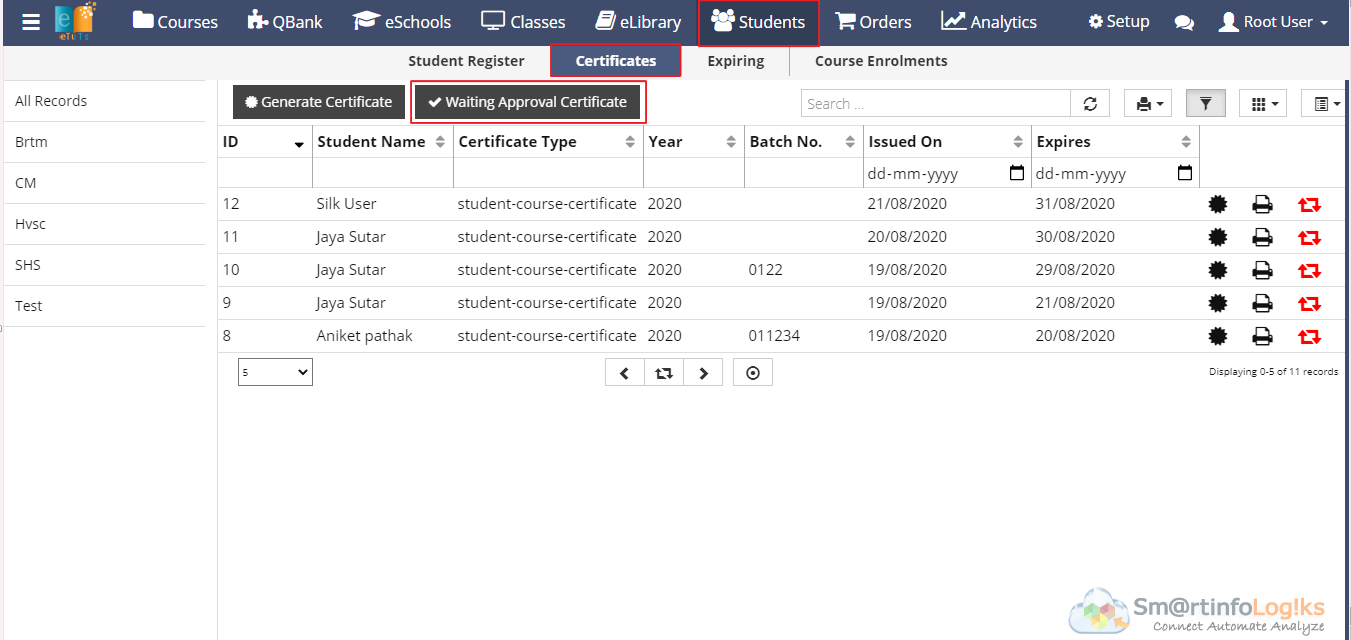 On click of waiting approval certificate below page will open.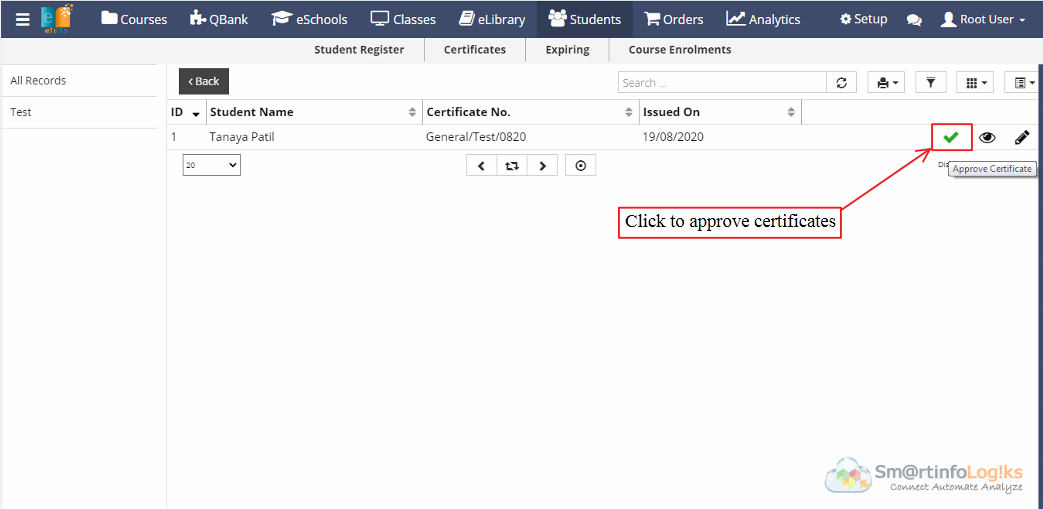 After clicking on the approved certificate, the certificate will be generated for students and will be visible in his/her profile
Note*:

Generated certificates will be only visible in student profile if it has Batch No and Certificate serial no filled and is approved
After updating Student batch id and ref no click on Regenerate Certificate button as shown in below image.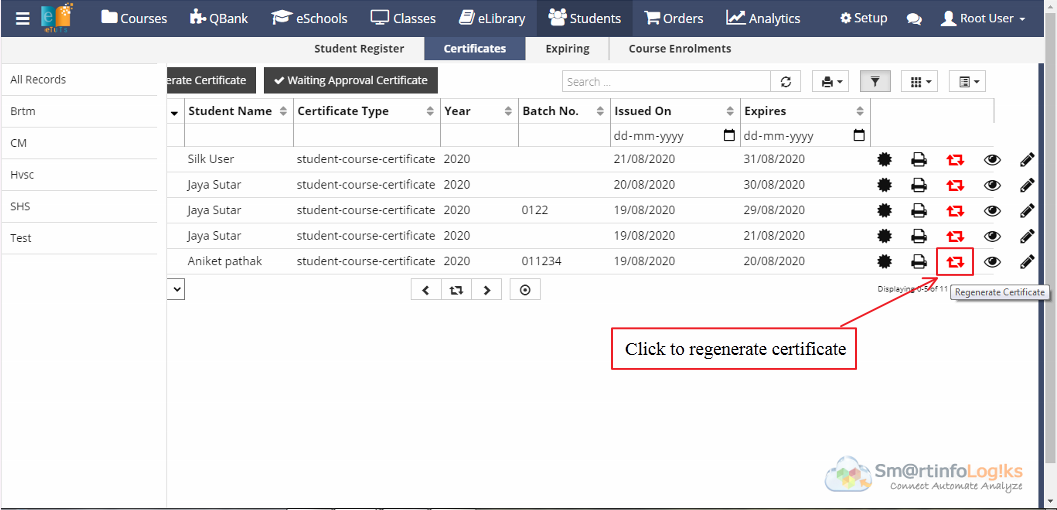 After clicking on Regenerate Certificate Batch id and Certificate no will be displayed on certificate no.
Was this page useful?