Publish Question paper
---
Newly Created Qpaper display in reports in form of Draft.
To Attach Question paper to course, first we need to Publish it.
Steps to Publish Qpaper:
Steps: Qbank → Question Paper → Click on Publish/Unpublish Qpaper button.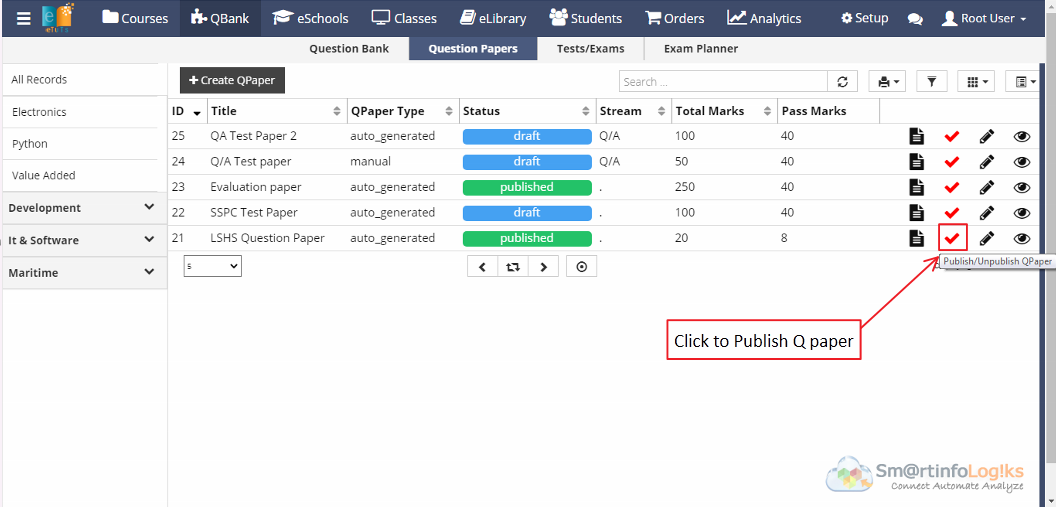 On click of Publish/Unpublish icon below form will get open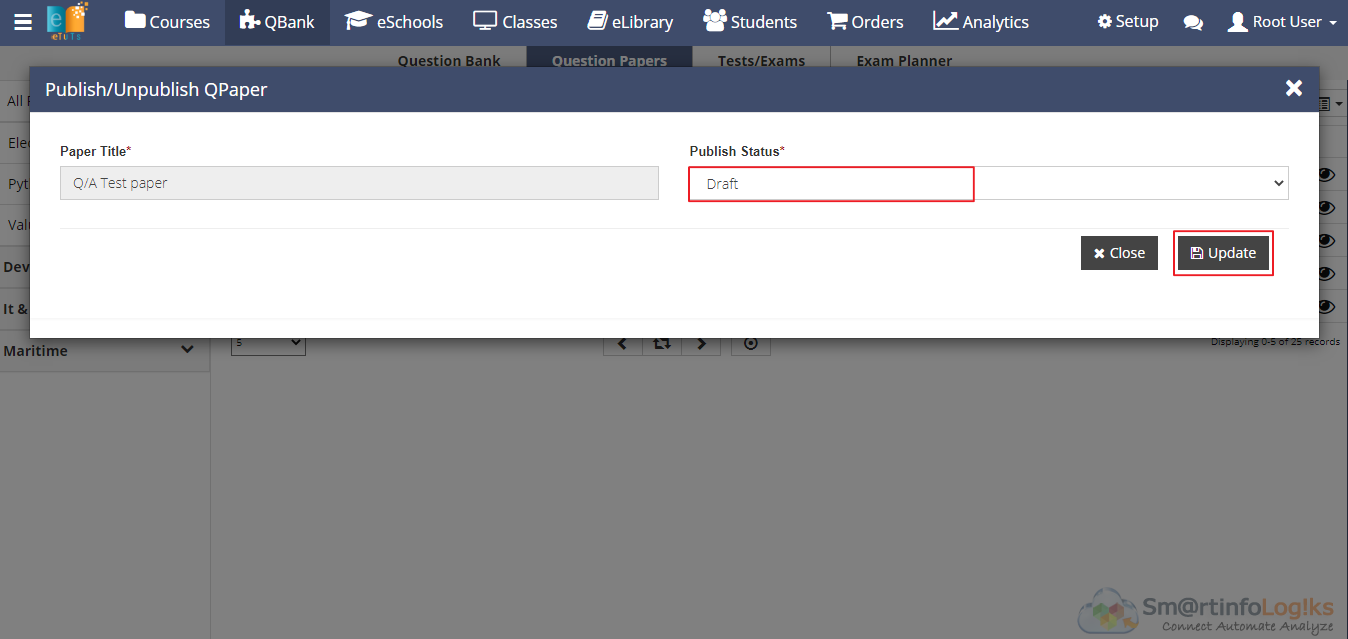 In above image you can see the Qpaper status display as Draft.
Now select Qpaper status as Publish using dropdown and click on Update button.
After clicking on the Update button in reports Qpaper status Published displayed.


Note*:

If Attached question paper count is equal to Actual Question count then only admin is allowed to publish question paper otherwise not.
Was this page useful?