Orders
---
Purchased course orders are displayed in orders
Users can approve or reject the orders.
If the order is rejected, course will not be available to candidate.
Steps to View and manage orders:
Steps: Orders → Order List → In order list all purchased orders is displayed.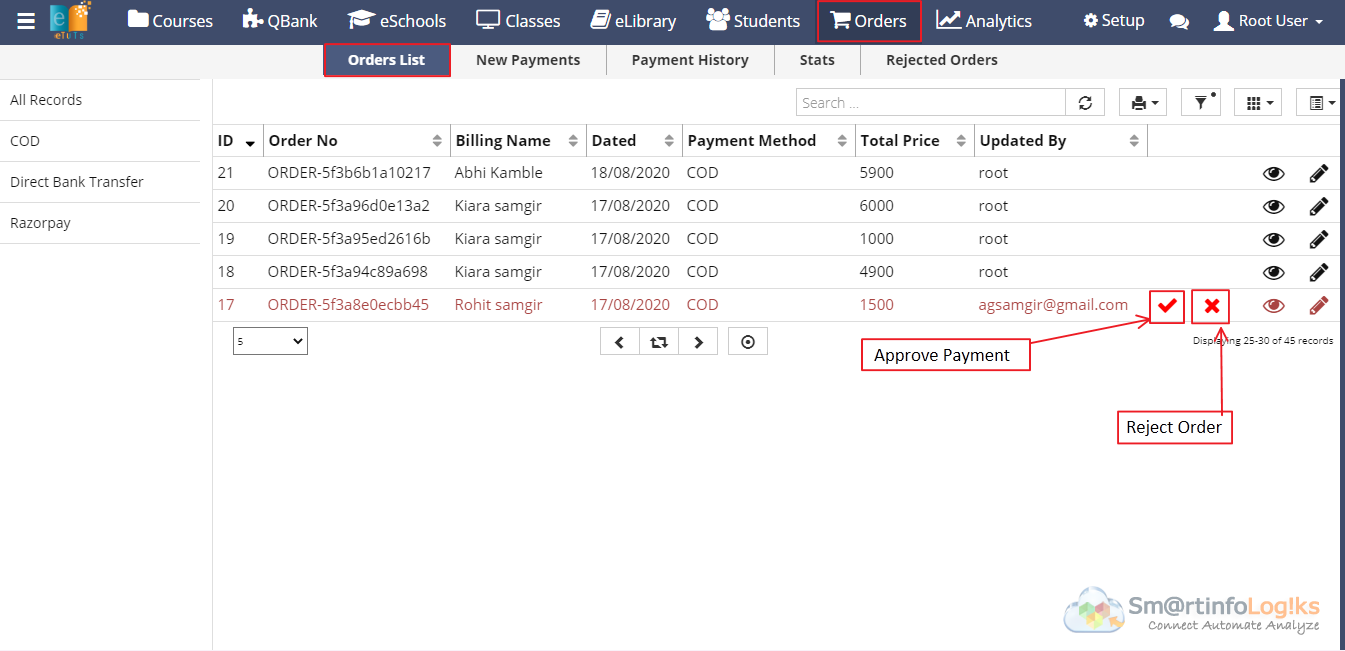 Click To Approve payment to approve the order, this order will be visible in the course section of academy >> My Courses
Click to Reject order to reject the order, if the order is rejected candidate/user cannot avail this in academy >> My Courses
Was this page useful?