Steps to create New Exam
---
Steps: Qbank → Test/Exam → Create New Exam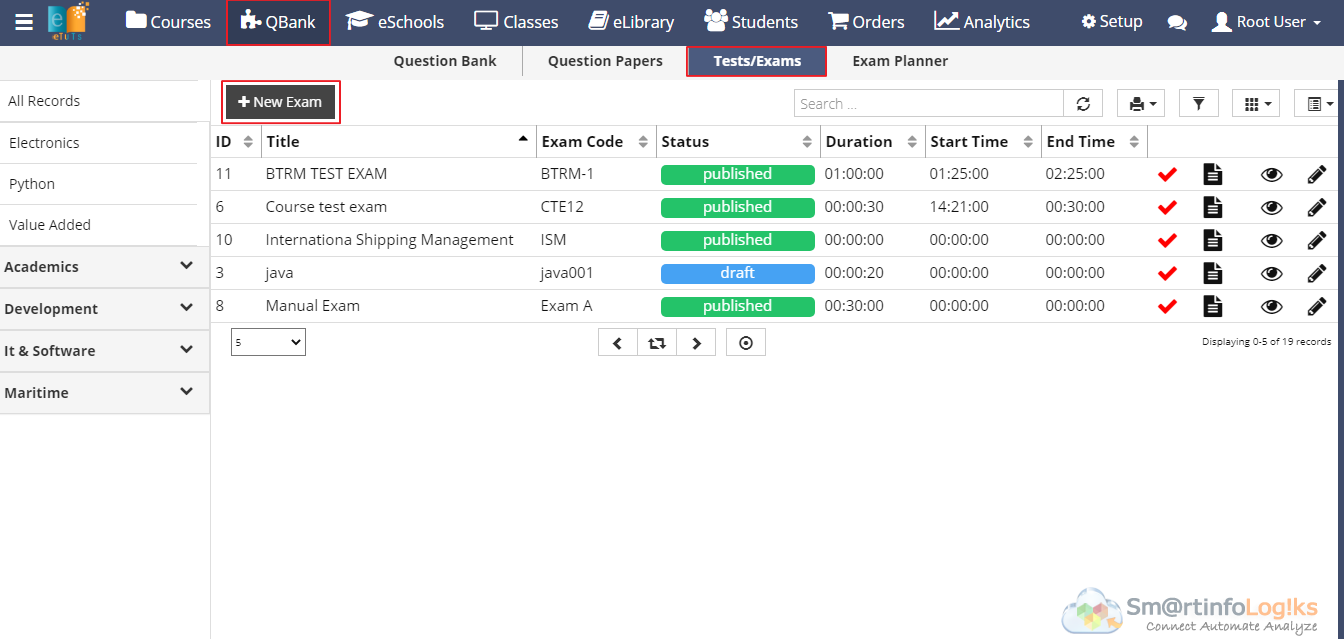 On click of the New Exam below form will open.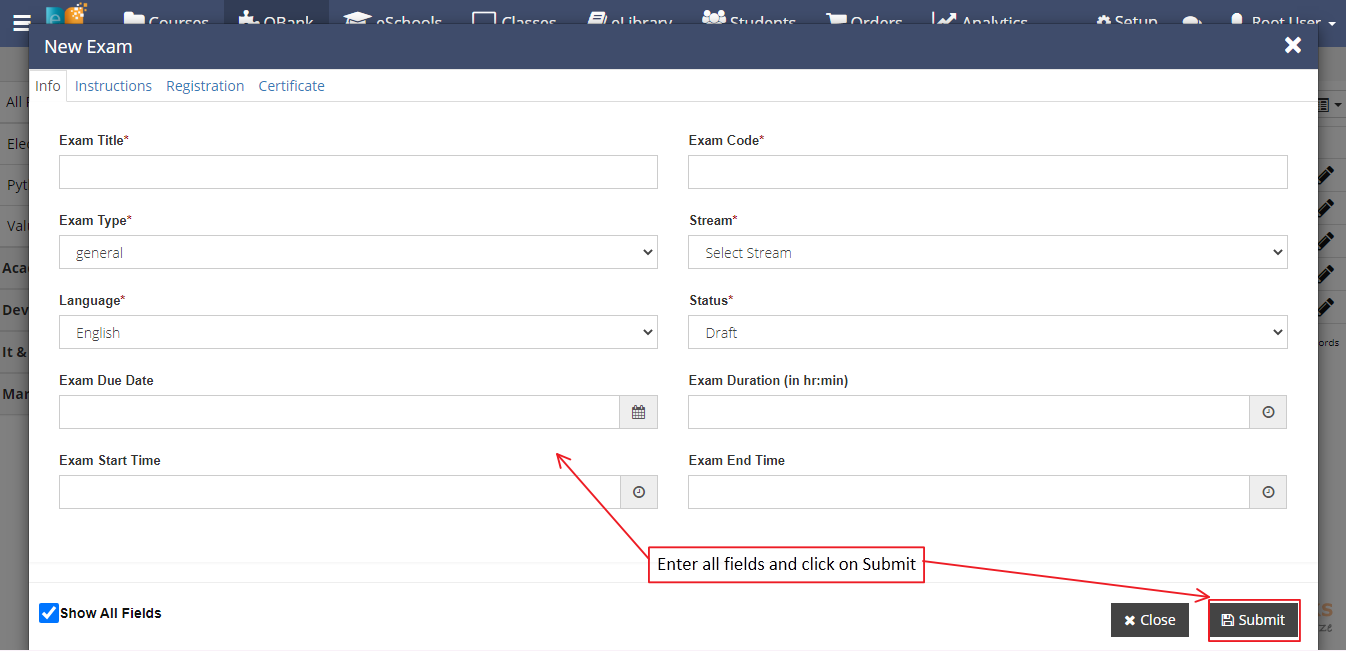 While creating the exam, we need to fill all mandatory fields.
For Info tab Description of the fields is as below.

Exam Title: Enter exam title
Exam Code : Enter exam code.
Exam Type: Select exam type using dropdown.
Stream: Select stream using dropdown
Language: Select language using dropdown
Status: Select status using dropdown.
.Exam Due Date: Select exam due date
Exam Duration: Select exam duration
Exam Start Time: Select exam start time
Exam End Time: Select exam end time.

For Instruction tab users can add instruction for students.
For Registration tab set date for exam registration.
For Certificate tab users can attach certificates to the exam.
Note*: When students pass in the exam after that certificate will be generated otherwise not.
After entering the all required field click on the Submit button.
Created Exam will be visible in Reports.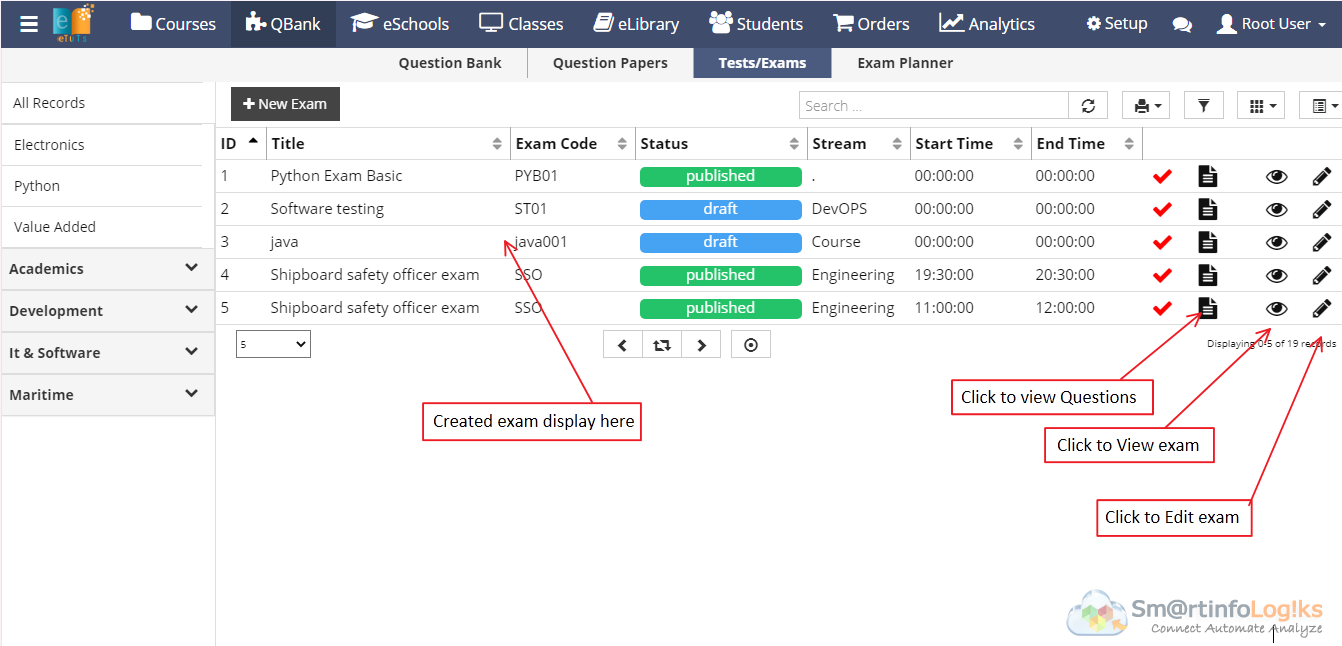 Was this page useful?