Course Enrollment
---
It Holds all course information like subscription date, course start , course end, course completion date, course status, and course progress etc.
Users can update the student course subscription details.
Track the course progress
View attached certificates to the course.


Steps to view course Enrollment.
Steps: Students → Course Enrollments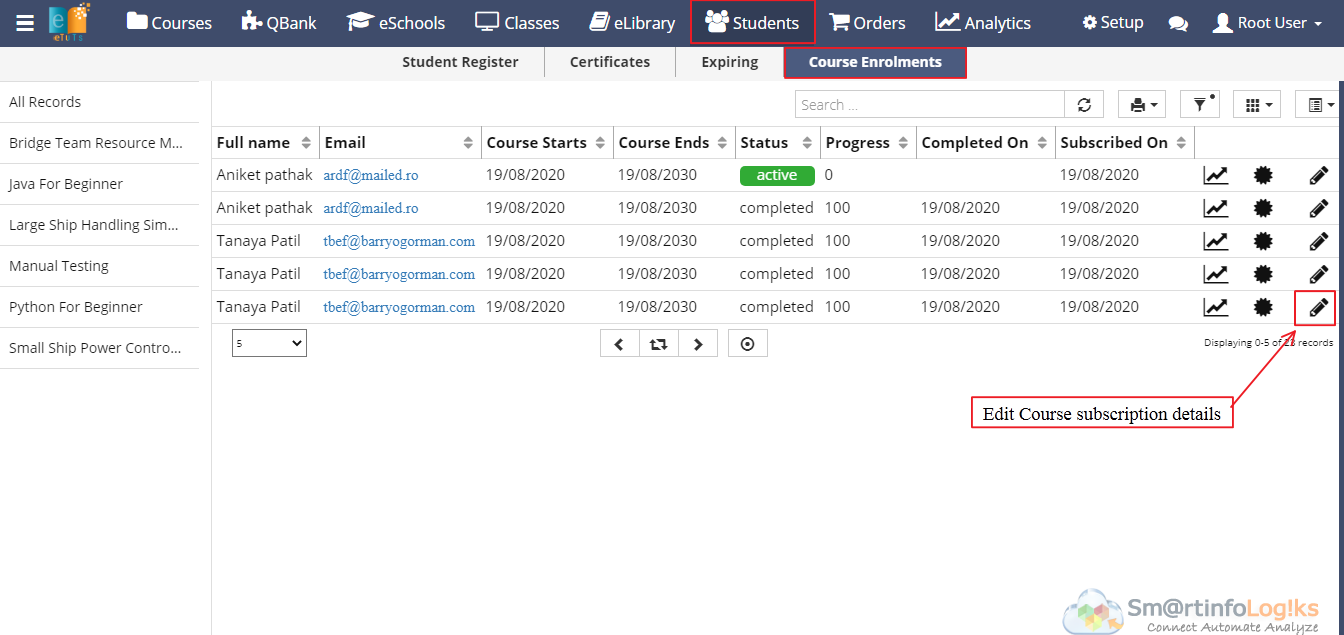 On click of edit icon users can edit the subscription details as per the need.
Was this page useful?