Register User:
---
Steps to Register User:
Home page ⟶ Register ⟶ Register form will be display


After clicking on the Register you will get the Register page which will look like the below
Fill all the required information in the registration page

The Description of the fields is as below.

First Name – Enter your First name
Last Name – Enter your Last name
Date of Birth – Select your Date of Birth
Gender – Select your Gender
Country – Select your Country
Address – Enter your Permanent address
State – Select your State
Postcode / ZIP – Enter your Postcode
Mobile No – Write your 10 digit Mobile No
Email Address – Enter your valid Email ID (Please do not use yahoo account)
Account Password – Enter Account Password
(*All fields are compulsory.)



After entering all fields click on the Submit button. Registered successfully message will be display on screen.


Note*:

After registration you will get an activation link to activate your account on the registered mail.
Click on the link to activate your account.
Once the account is activated user will be allowed to login into the system


After clicking on the login button you will get the General Login Page as displayed below.





If your Email ID or password is wrong, then you will get the message UserID/Password Wrong/Mismatch as per below image.





Lost your password? Using this link, users can reset the password.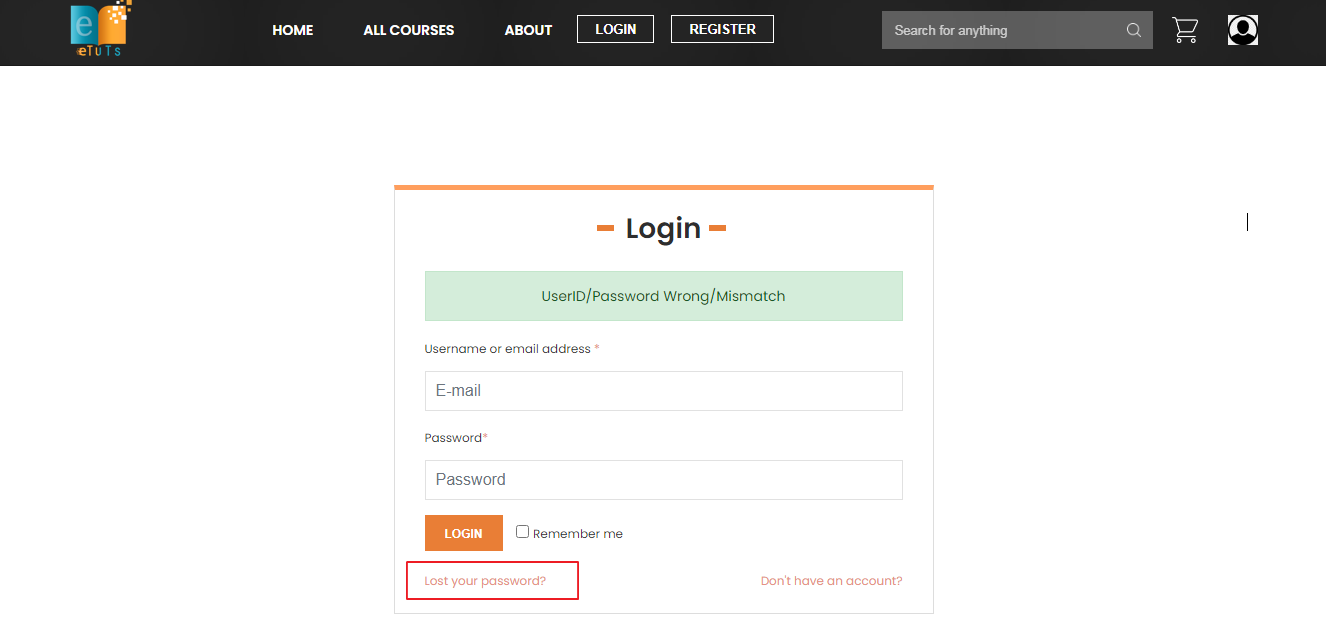 After the successful login user is directly taken to My Account page
Was this page useful?