Certificates
---
Things admin can do in certificates:
Uploaded certificates can be viewed in certificates.
Users can Generate certificates to students manually.
Can approve the certificates
Users can print certificates.
Steps to Certificates:
Steps: Students → Certificates → Certificate will get open as per below image.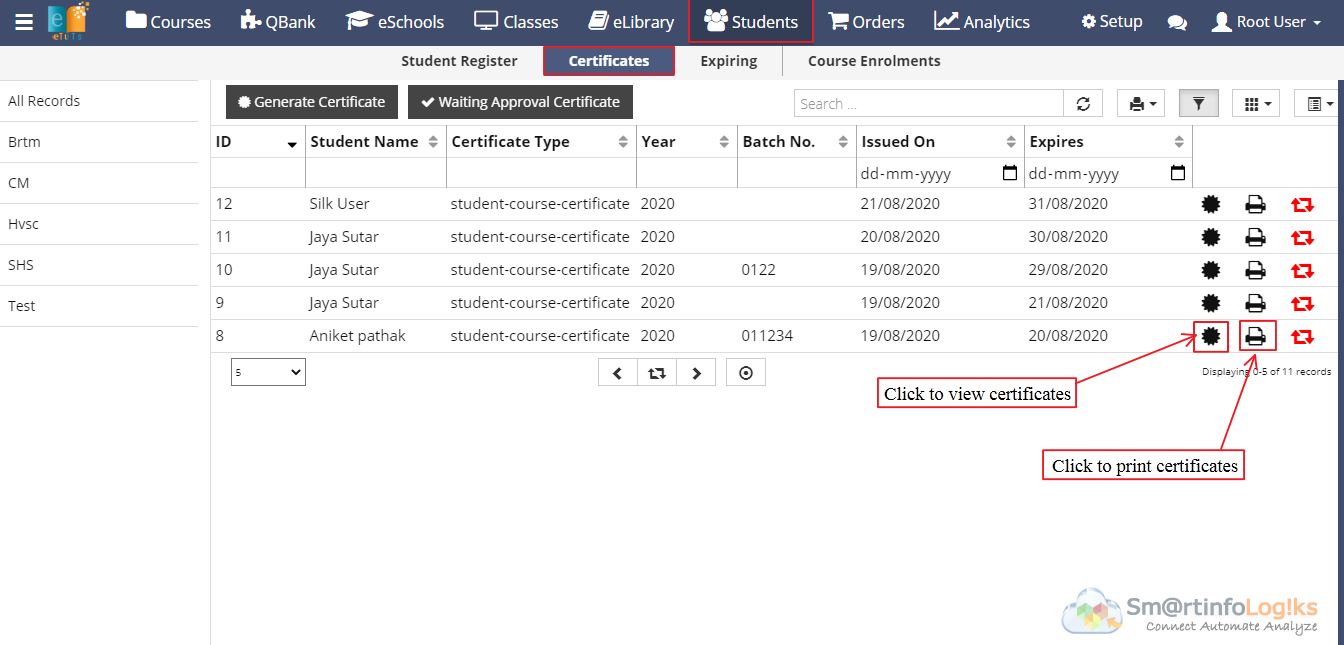 In the above image you can see generated certificates button to generate the certificate
Generate Certificate:
If the admin wants to manually generate certificate for any of the candidate then they can use this option
Steps to generate certificate:
Steps: Students → certificates → Generate Certificate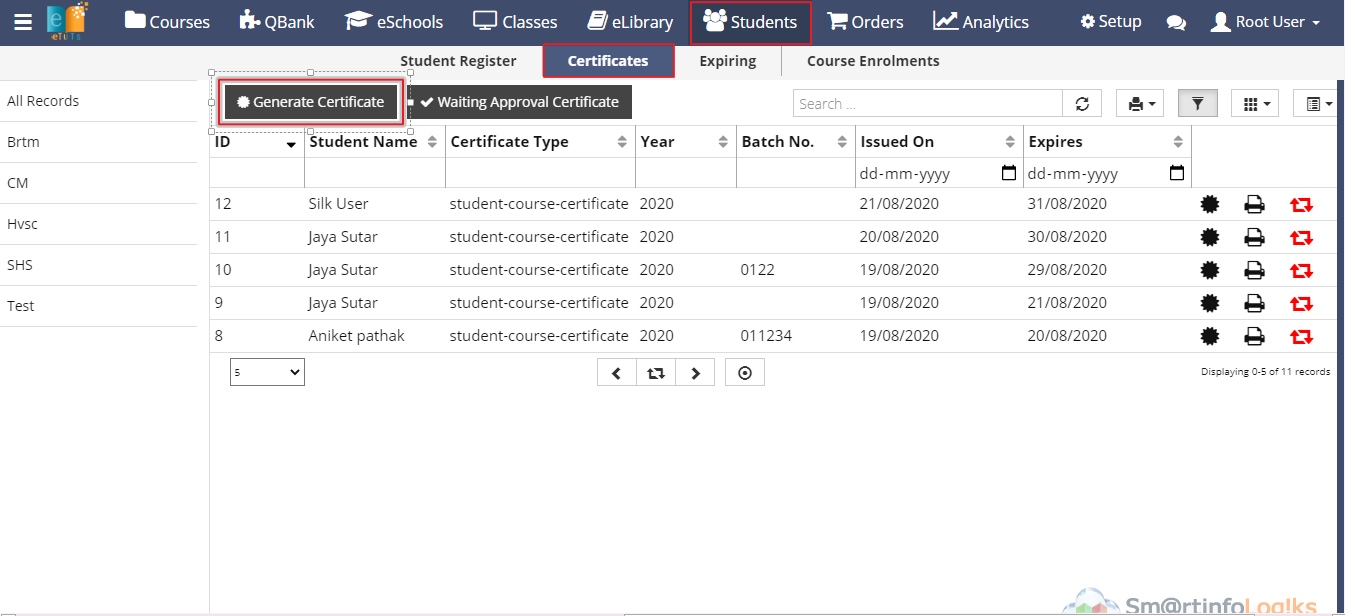 Click on the generate certificate below form will be open.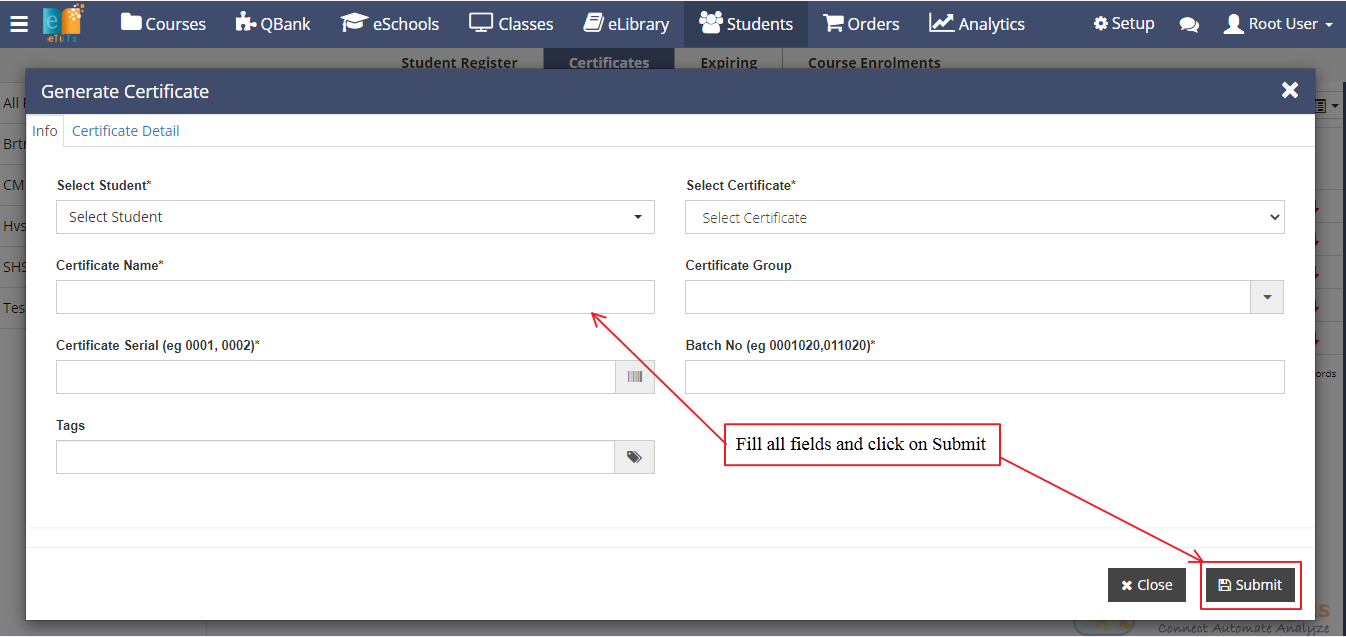 We need to fill all mandatory fields.
For Info tab description of the fields is as below.

Select Student: Select student using search box (only registered user can be selected)
Select Certificate: Select certificate using dropdown
Certificate Name: Enter certificate name
Certificate Group: Enter certificates group
Certificate no: Enter certificate No
Batch No: Enter certificate batch No

For Certificate Details tab description of the fields is as below.

Issued On: Select issued on date
Expires On: Select expires on date
Certificate Year: Select certificate year
Place on issue: Select place on issue using dropdown
Join From: Select join from date
Join To: Select join to date

Fill all the details and click on the Submit button.
Certificate will get generated for the selected students.
Generated certificates are visible in certificate reports.
Was this page useful?