Attach Question Paper
---
Things admin can do in Attach Qpaper:
Attached Test paper to course


Steps to Add Q papers:
Steps: Course content ⟶ Click on Add Qpaper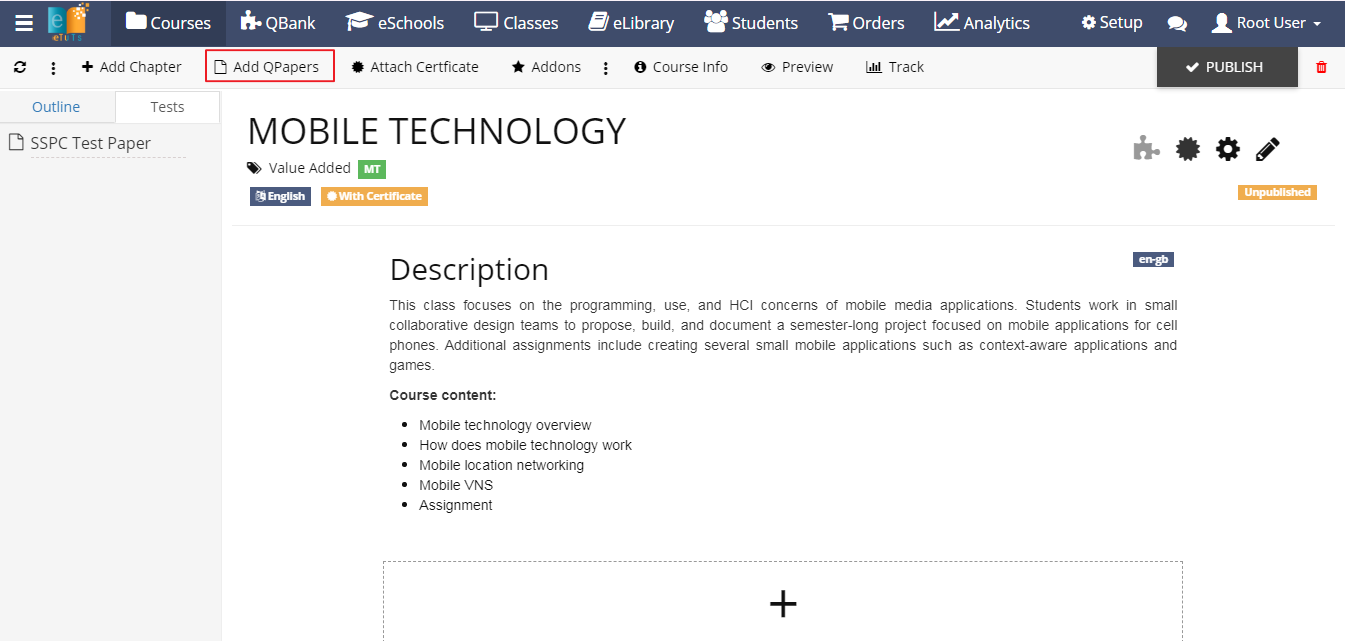 After clicking on Add Qpaper form will get open.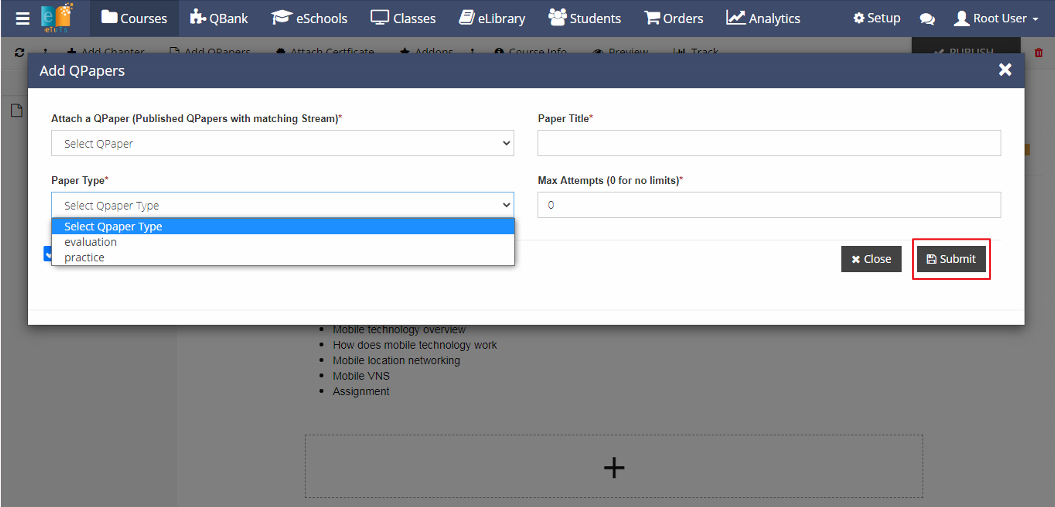 While Attaching Test to the course, we need to fill all mandatory fields.
The Description of the fields is as below.

Select Qpaper: Published QPapers with matching Stream will be listed in the dropdown
Paper Title: Enter the Qpaper Title
Paper Type: Two types are there: Paper Practice Paper or evaluation paper.
Maximum Attempt: Enter the Paper attempt
Note*:

Practice paper : If the test type is practice then the candidate/user can give exam at at time, there is no such condition which needs to be satisfied.
Evaluation Paper :If the test type is Evaluation paper then the users has to complete the course 100% to avail evaluation paper and based on the evaluation paper score Certificate will be generated for the candidate
0 for no limit
After filling all the fields click on the Submit button.
After clicking on the Submit button Qpaper will be attached to the course and this attached Qpaper will be displaying Test tabs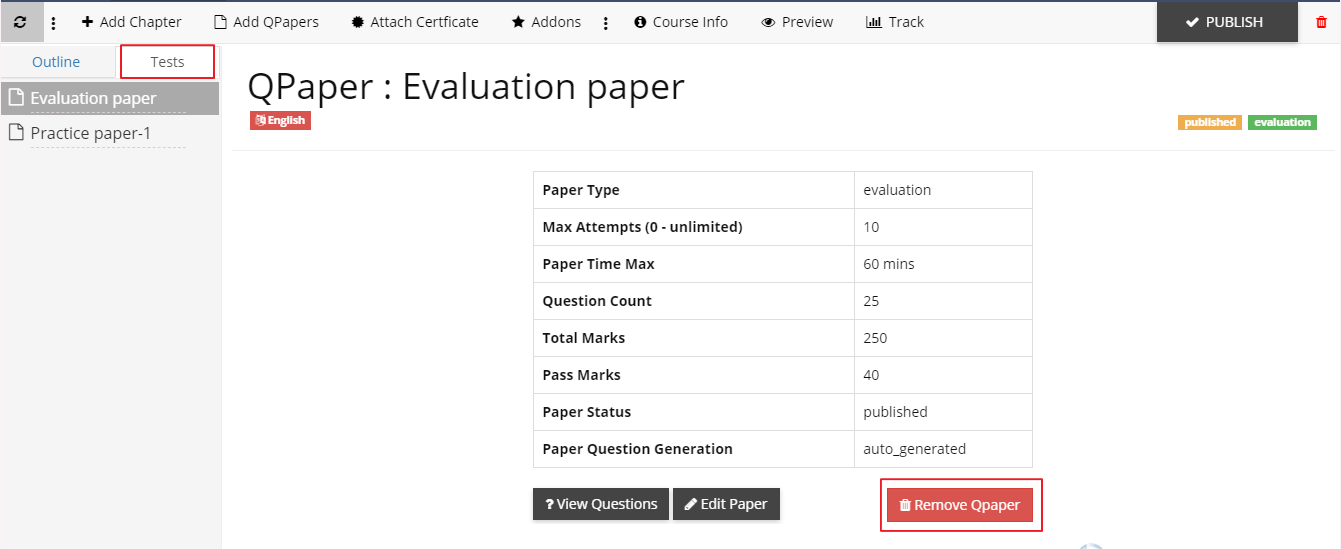 On click Remove Qpaper admin can remove Qpaper from course.
On click View Question users can see the question attached to the Qpaper
On click Edit Paper users can edit the question paper.
Was this page useful?