Attach Exam to Course
---
Things admin can do in Attach Exam:
Steps: Course content ⟶ Attached Exam to course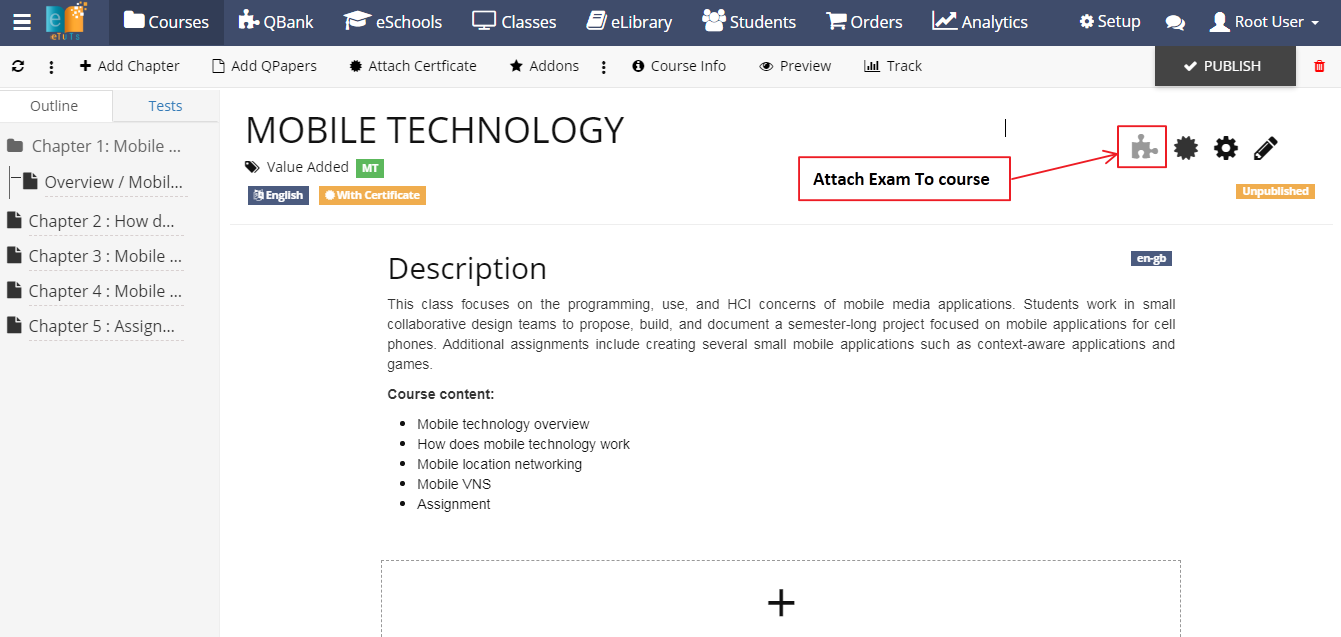 After clicking on Attach exam the course below form will open.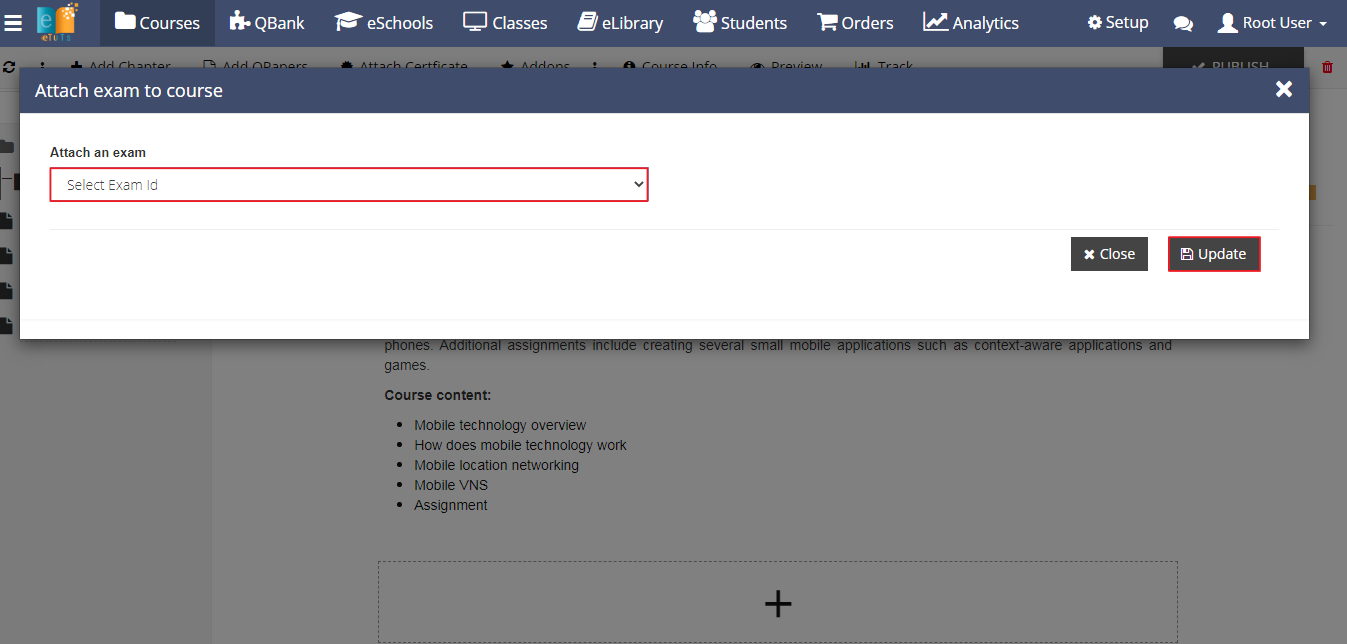 In Above dropdown, you will get a list of exams.
Select exam paper and click on update, Exam attached to course successfully.
Note*: While attached exam to course certain condition matched after that exam will be displayed in dropdown otherwise dropdown will display as blank list.
Was this page useful?