Import Students
---
Steps to Import students:
Steps: Students → Student Register → Import students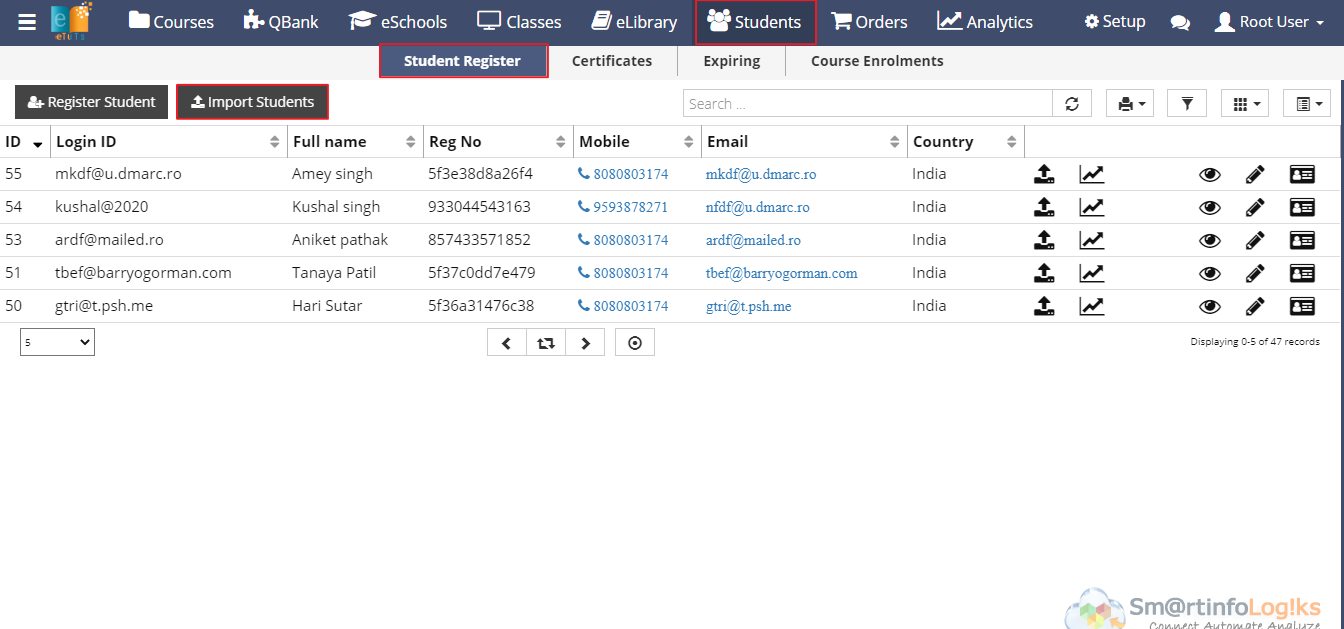 Click on Import student below window will be displayed.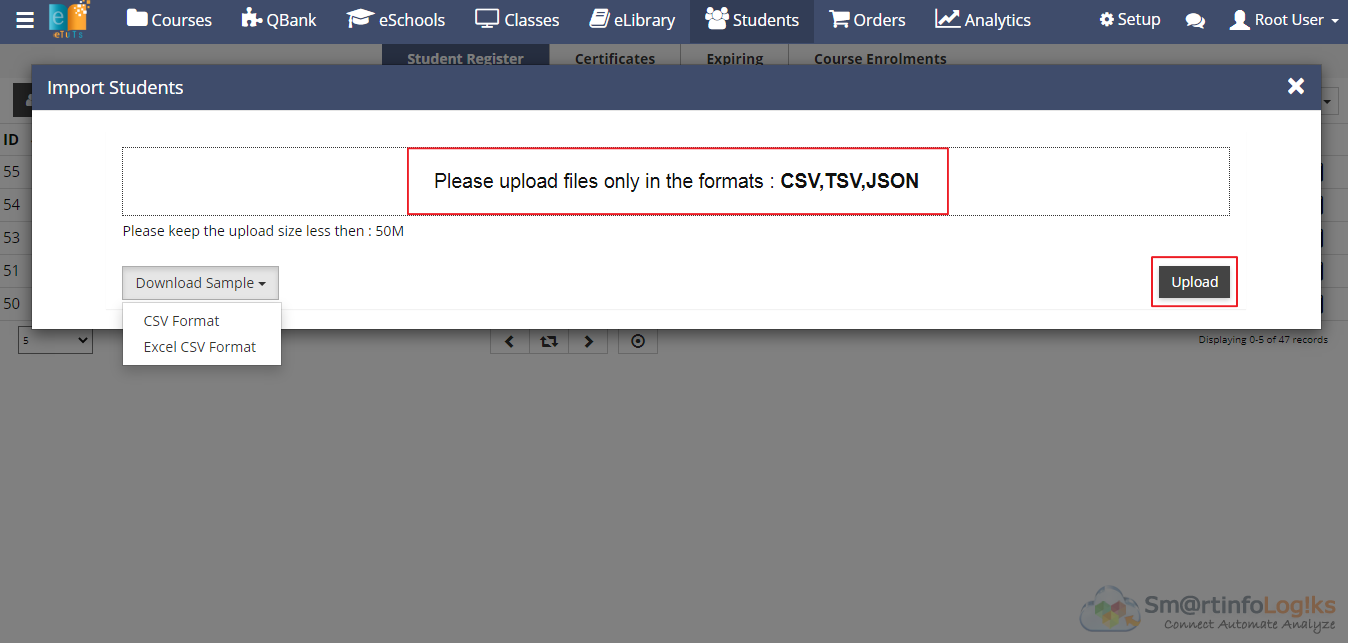 While Importing students, first we need to Download Sample.
Edit the students details as per sample file and save in form of CSV, TSV, JSON
After Excel file creation is completed, upload the Excel file for importing.
Click on the Upload button File importing successfully message will be displayed on screen.
Was this page useful?