Attached Certificate to course
---
There are two ways to attach certificate to course
Click on Attached certificate
Directly click on the certificate icon.
Steps to attach certificate to course:
Steps: Course Content ⟶ Attach Certificate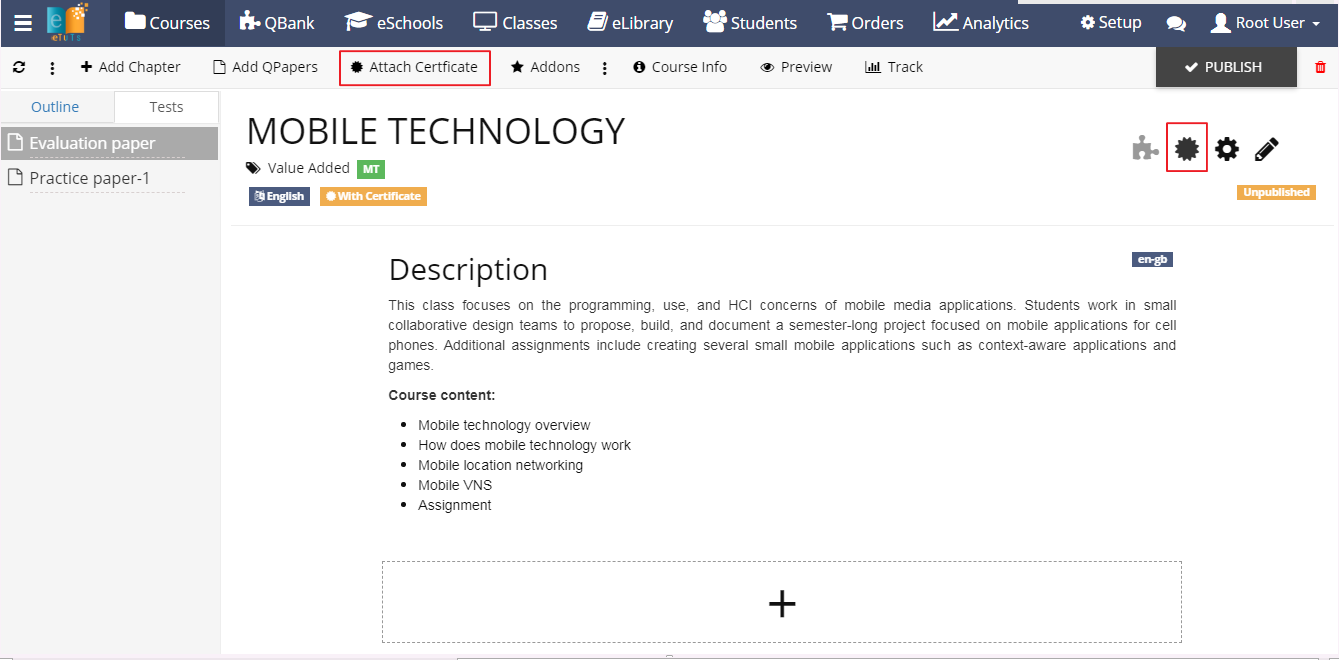 After clicking on Attached certificate below from will get open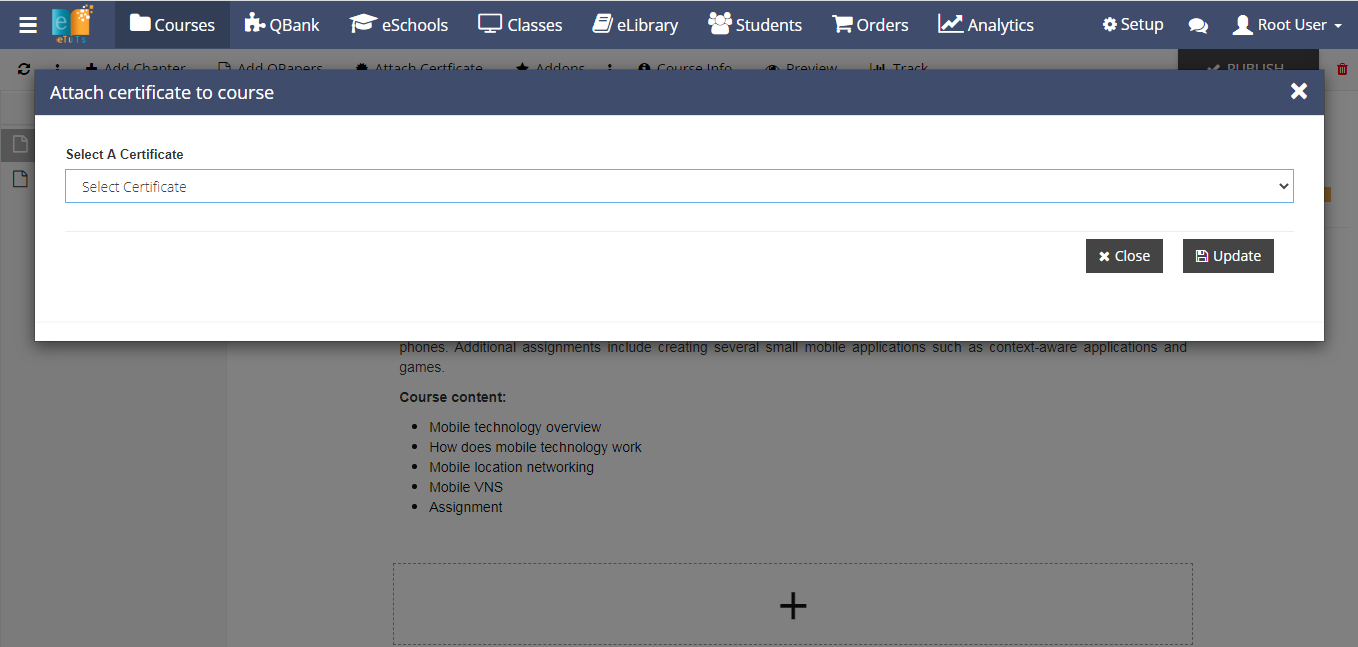 In the above image Select A Certificate dropdown is displayed.
Select certificate using dropdown and Click on Update button.
On Click of Update button certificate will get attached to the course successfully
Was this page useful?