My Courses:
---
All the purchased/Subscribed courses will be displayed in My Courses Section


Steps to avail the course information:
Purchased courses are displayed in my course


Steps: Click on My Courses ⟶ Purchased course are displayed as per below image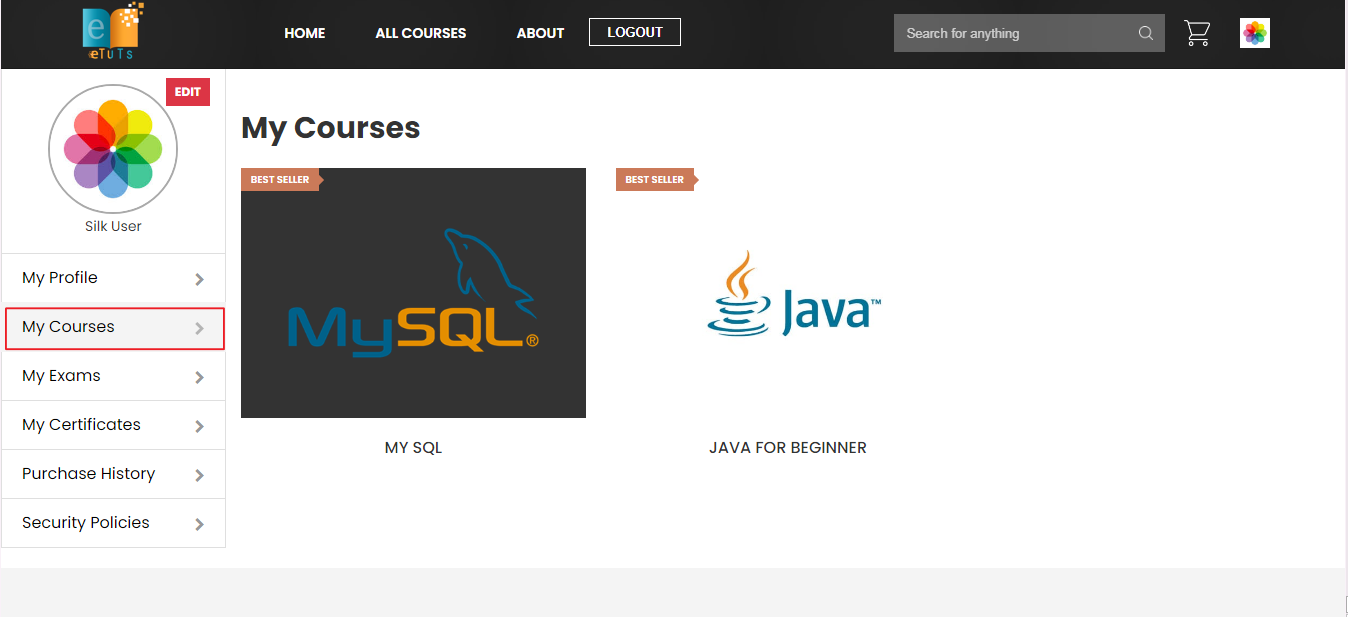 Users can read course content
Steps: My courses ⟶ Click on course ⟶ Course content page will be display as per below image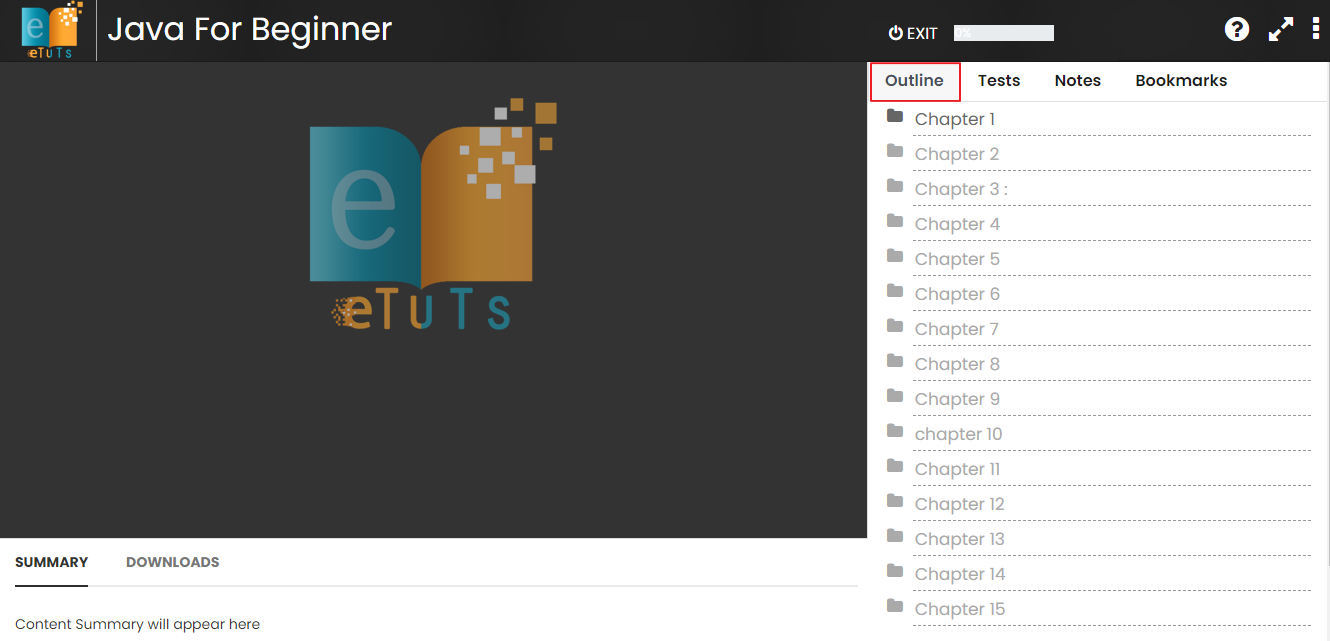 In the Outline tab chapter wise course content will be displayed.
Users can give Test/Exam
Steps: My Courses ⟶ Click on Courses ⟶ Test tab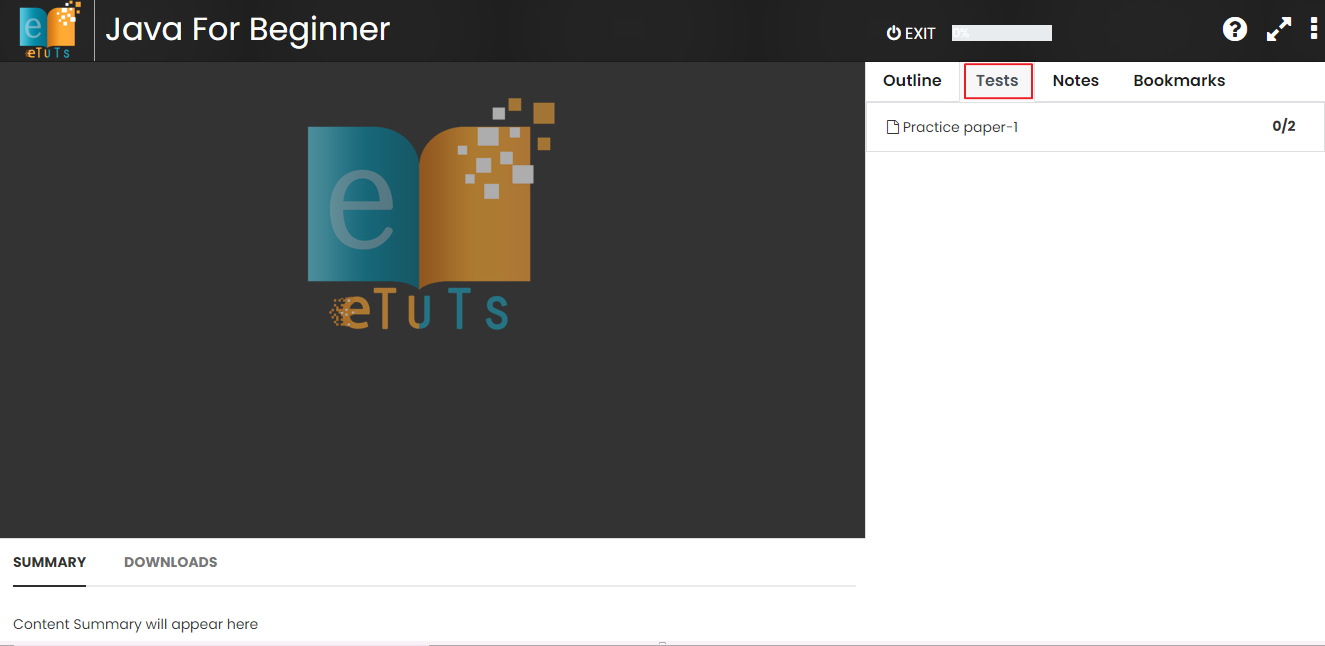 In Above image you can see if the exam is attached to the course, then Exam/Test displayed in Test tabs otherwise No Test Scheduled for this course message will be displayed.
Note*- User can only avail the test if he has gone through all the chapters in the outline tab.
Two types of Paper:
Practice paper : Practice paper attached to the course that paper directly displayed in Test tabs.
Evaluation Paper : If the Evaluation paper attached to the course, Users have to complete the course 100% , after that users are eligible for evaluation paper.





Note*: After completing the course Evaluation paper will be displayed in the Test tab otherwise not.
Was this page useful?