Steps to Create New Course:
---
Steps: Click on Header menu Courses ⟶ Create New Course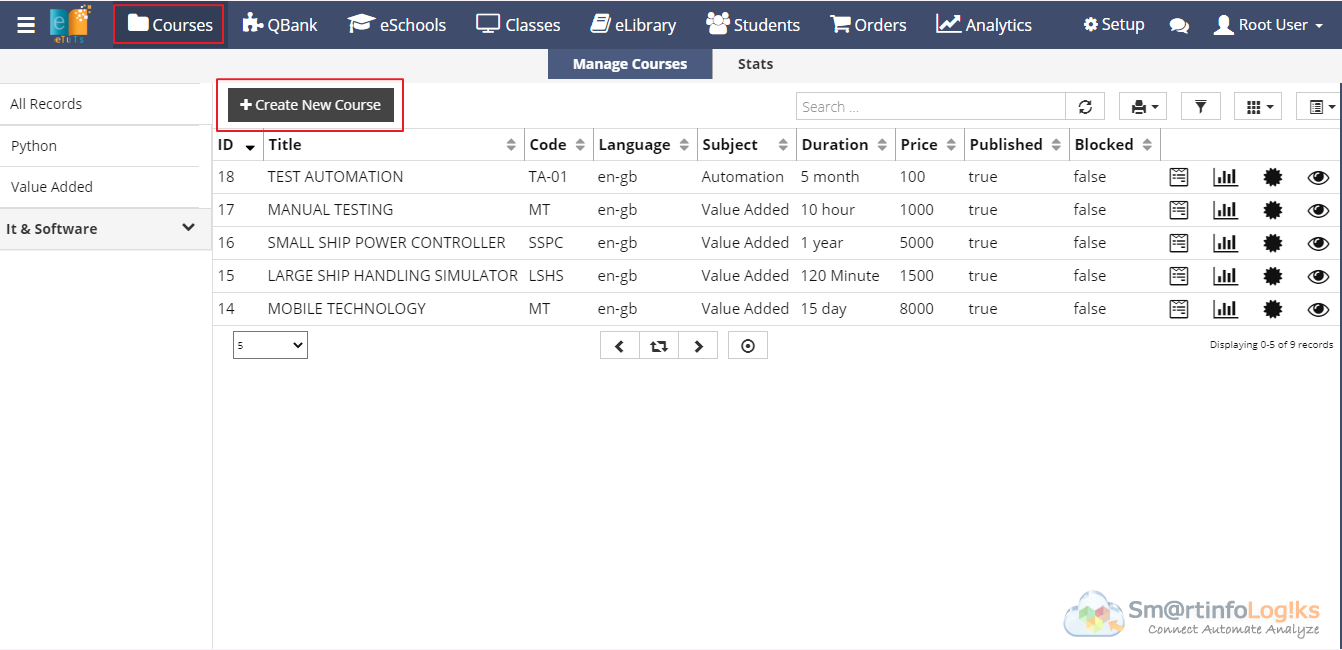 After clicking on Create New Course form will get open as per below image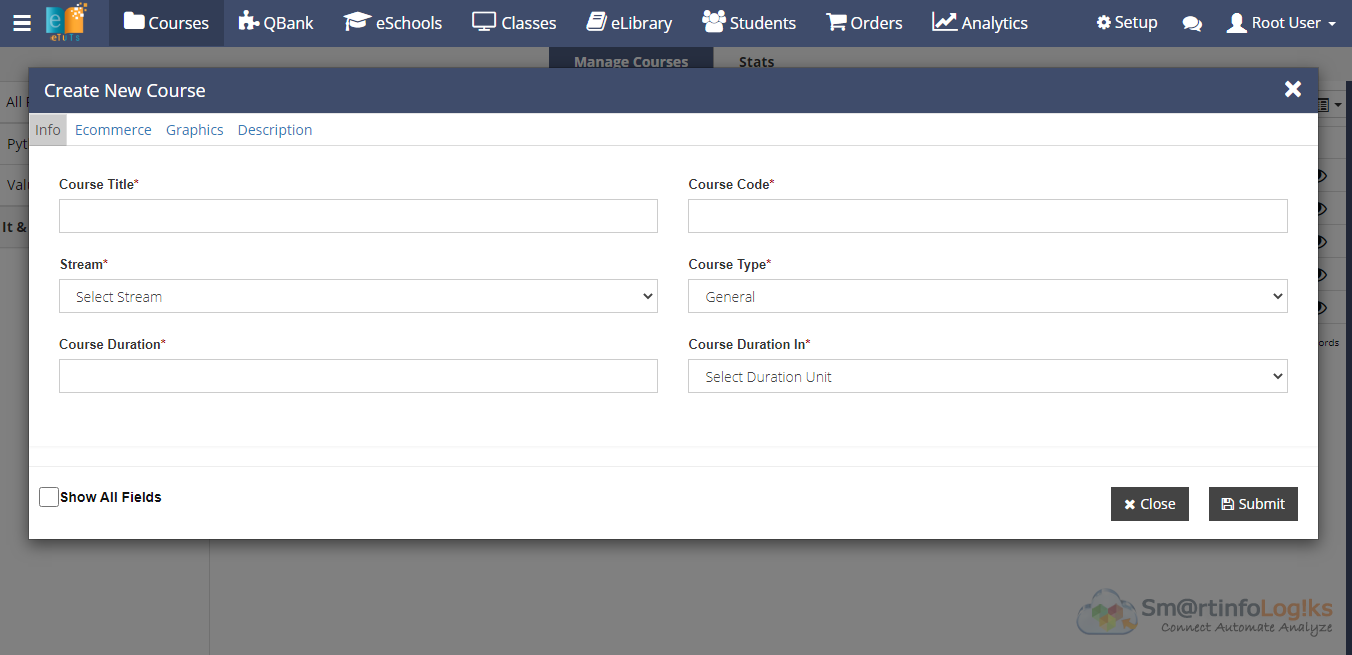 While creating a new course, we need to fill all mandatory fields.
For Info tab Description of the fields is as below.

Course Title: Enter the course title
Course code: Enter the course code
Stream: Select stream from dropdown
Course Type: Select course type from dropdown
Course Duration: Enter the course Duration
Course Duration In: Select duration Unit from dropdown

Click on Ecommerce Tab and enter course price
Click on Graphics Tab and upload image related to course
Click on Description Tab and enter the short description related to course (All fields are compulsory.)
After filling all the mandatory fields click on the Submit button. On click submit button course will be created successfully
Created course is displayed in Reports as shown in below image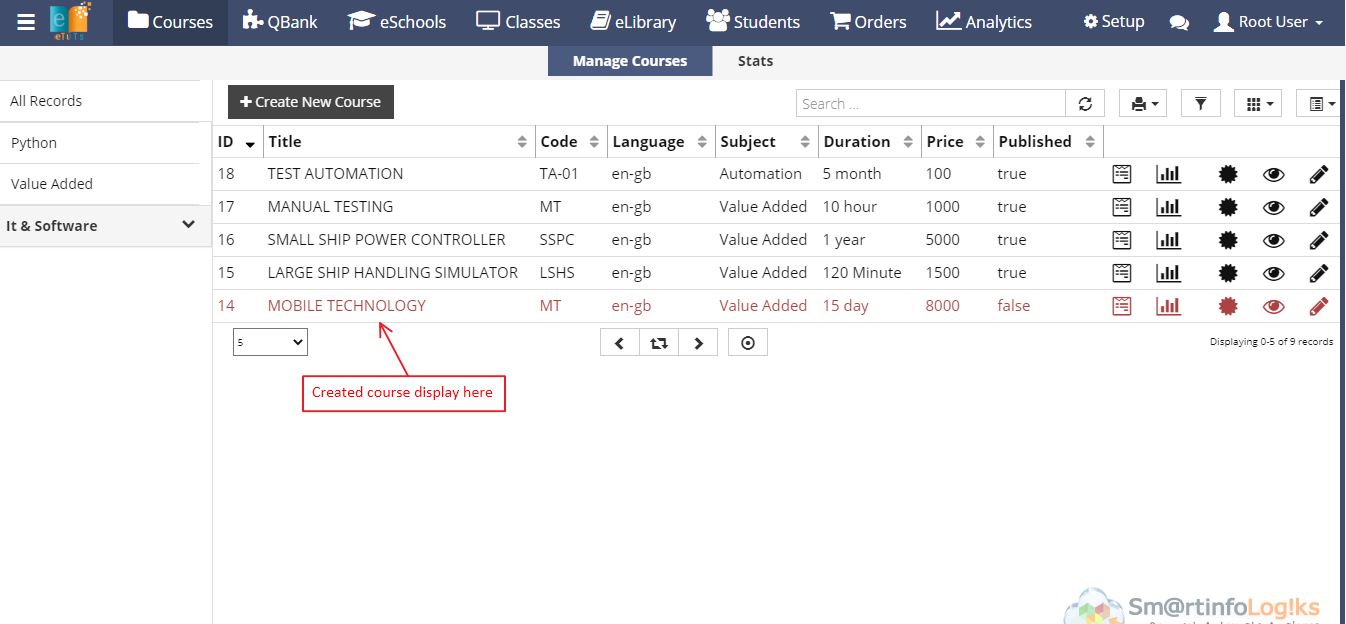 Newly created courses is displayed in report in red color because they are not published
Note*: Courses should be publish to make them available in the frontend (academy)
Was this page useful?