Steps to create Question Paper
---
Steps: Qbank → Question Paper → Create Question Paper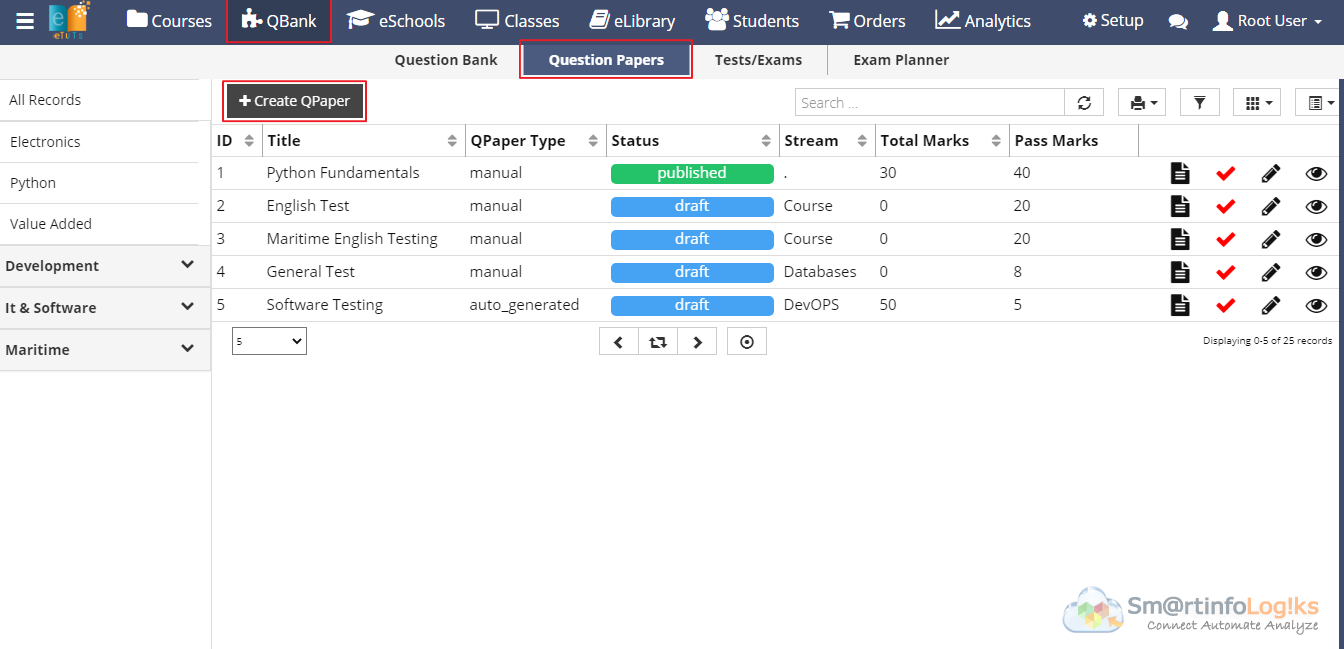 After Click on Create Qpaper form will be open as per below image.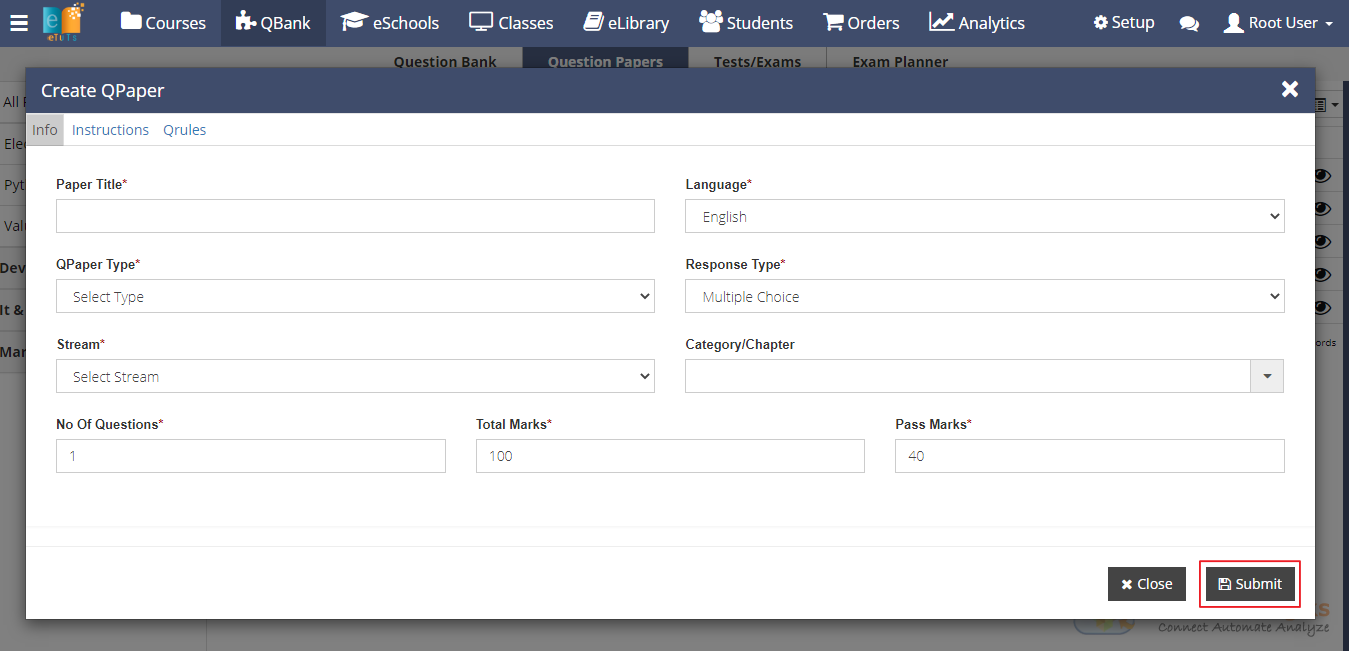 While creating question paper, we need to fill all mandatory fields.
For Info tab Description of the fields is as below.

Paper Title: Enter the paper title
Language: Select language using dropdown
Qpaper Type: Select Question paper type using dropdown.
Response Type: Select Response Type using dropdown
Stream: Enter the Stream
Category/Chapter: Enter category/Chapter
No of Questions: Enter no of question as per the need
Total marks: Enter total marks as per the need
Pass marks: Enter the total marks as per the need


Note* :

If users select Qpaper type as manual then users can Attach questions manually to the question paper.
If the users select Qpaper type as auto_generated then the questions are added automatically to the question paper.
For the Instruction tab Enter the instruction regarding the question paper before exam start instructions display on the exam window.
Qrules is the Additional tags for autoGenerator, which searches for questions from Question Bank using these tags, category for anyone to match, questions added automatically to the question paper (eg IIT, PMT2020, etc)
After entering all mandatory fields click on Submit button, question paper will be added and can be visible in report.
Note*: Newly created question paper display in Reports in a form of Draft.
View Questions:
Added Questions are displayed in View Questions
If questions attached type is auto_geneated then question directly display in view questions
If Question paper type is Manual we need to follow the below steps.
Steps to Attach Question Manually:
Steps: QBank → Question Paper → Click on View Questions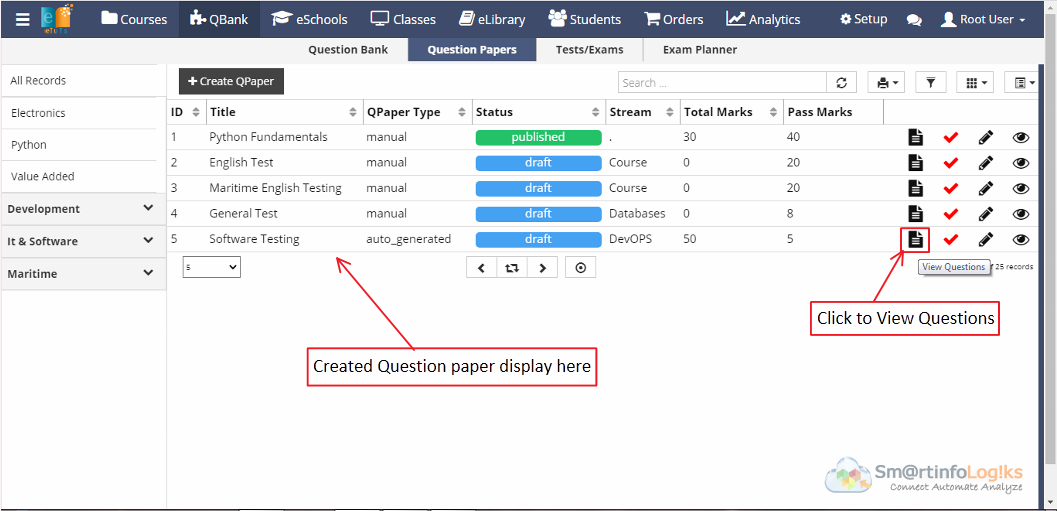 Click on View Question below page will be displayed.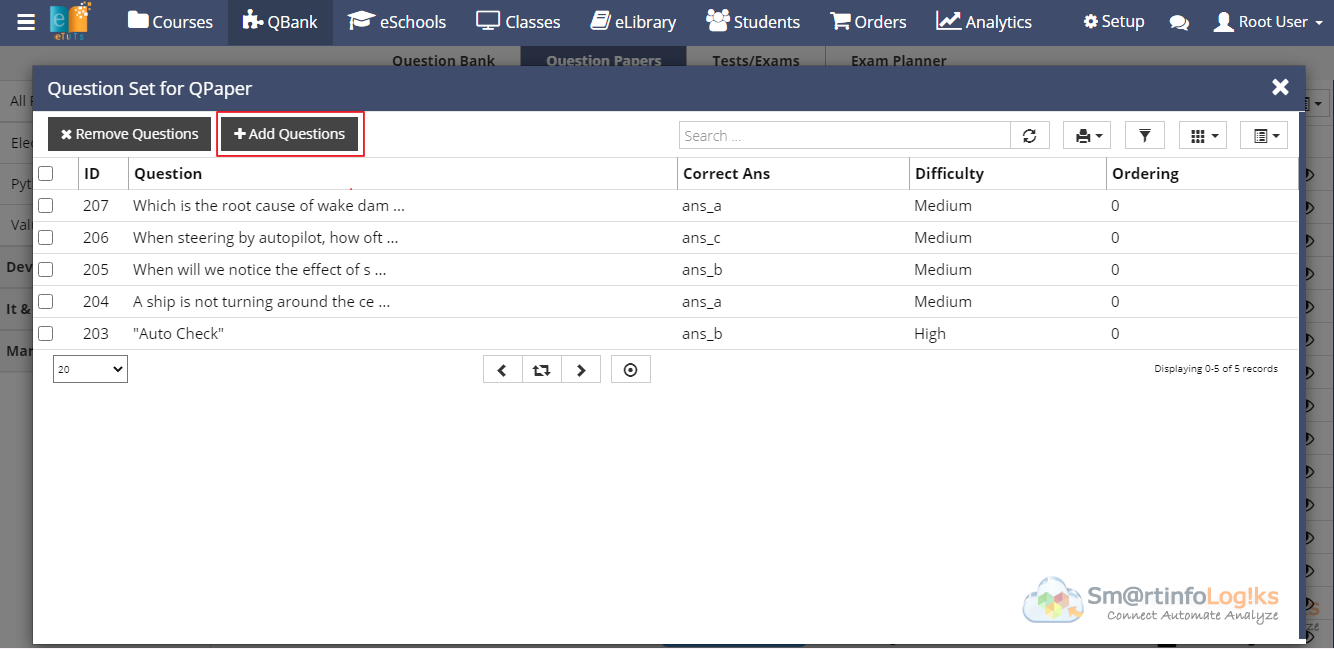 Click on Add Question button questions will be display
After that select the questions using checkbox and click on Attach Questions button.
Click on close button.
Questions added in the Question Paper message will be displayed on screen.
Was this page useful?