Courses:
---
Steps to view all courses:
By Clicking on All courses users can see the courses as per category.
In the header courses are Categorized based on category





Add/ Remove Course:
Add Items in cart:


**Steps: Home ⟶ Click on Course ⟶ Add to Cart ⟶ Go to check in cart option on the top right corner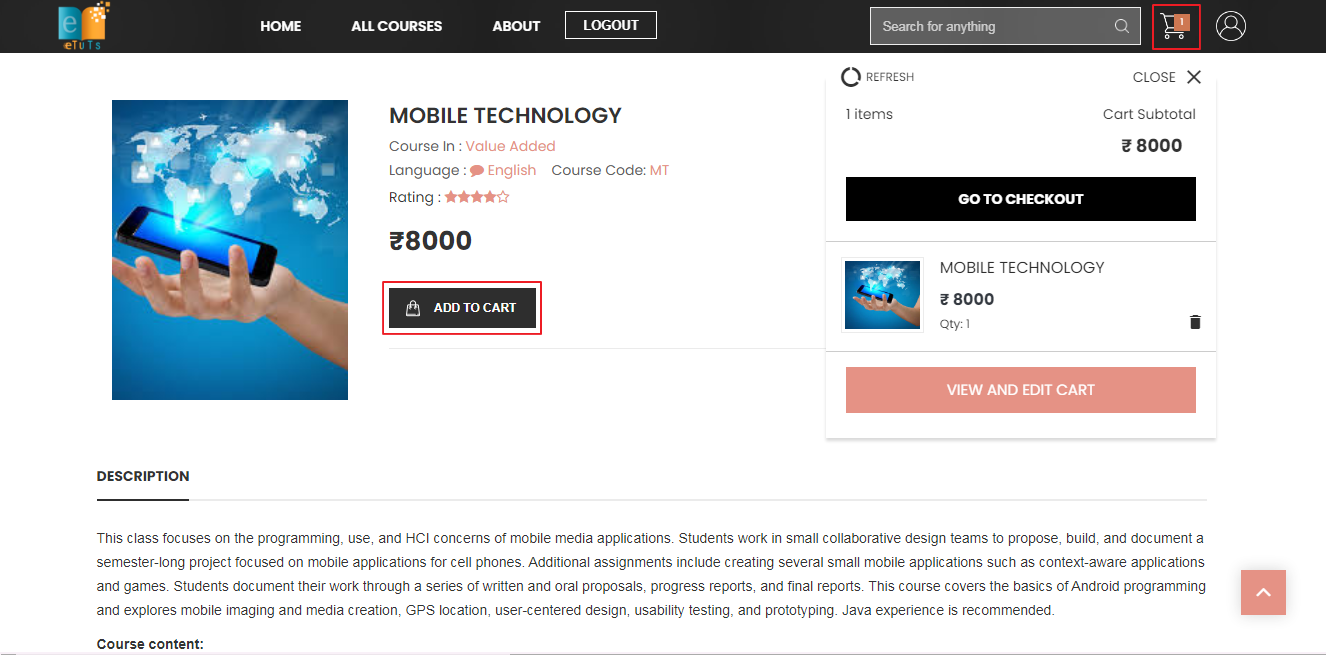 In Above image you can see the course added in cart.
Users can also add multiple items in a cart at a time


Delete Items from cart:


Steps: Cart ⟶ Click on Delete icon ⟶ Item deleted from your cart

On click Delete button items removed from cart.
Was this page useful?