Qbank:
---
Things admin can do in Qbank:
Create/Import Question Bank
Create Question Paper
Create Test/Exam
Steps to Add Question bank:
There are two ways to add a question bank:

Using form
Using import questions
Steps to create Question:
Steps: Qbank → Create Question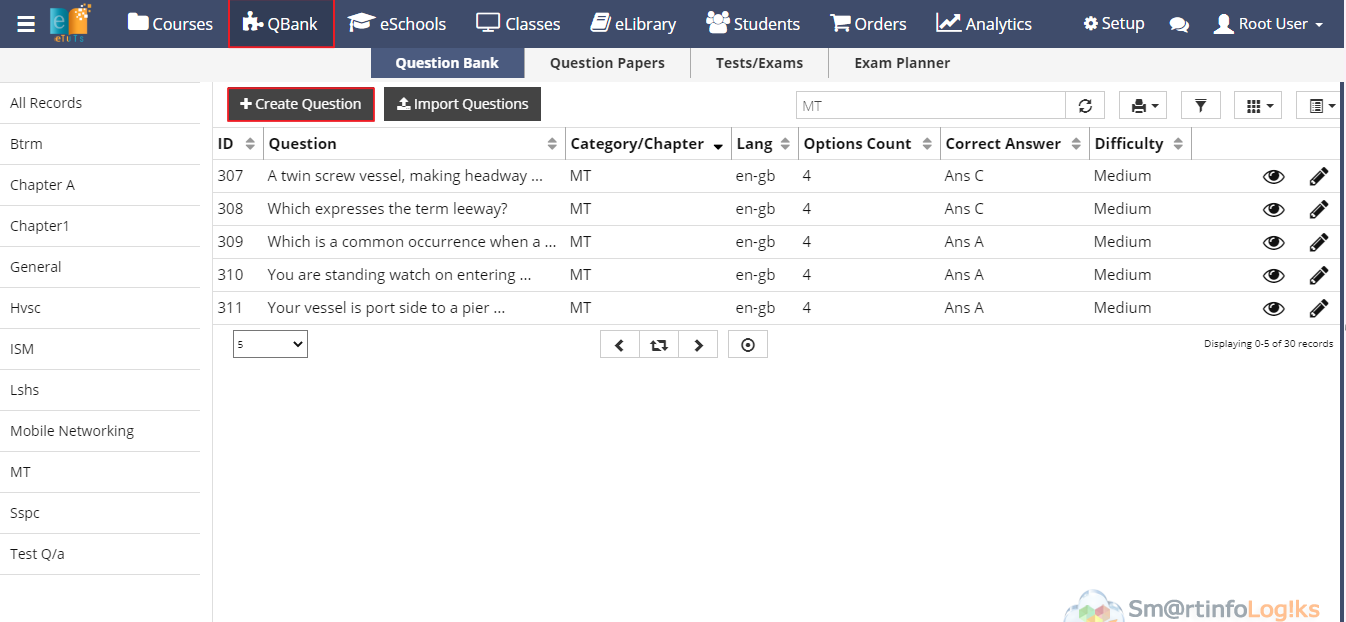 Click on Create Question button below form will be display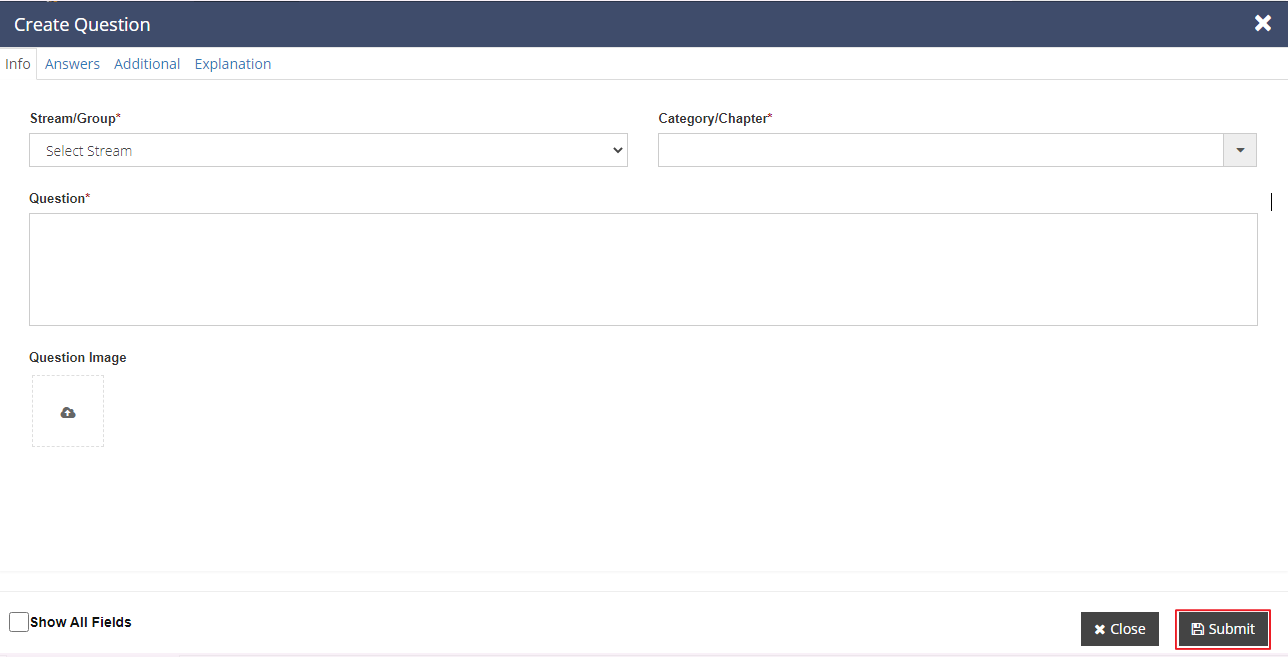 While creating questions, we need to fill all mandatory fields.

For Info tab Description of the fields is as below.

Stream/Group: Select Stream/Group using dropdown

Category/Chapter: Enter the category/chapter

Question: Enter the Question

Question Image: Click and Upload image which will be added in question (if required)
Note* : When stream and category added that means created questions are added to that particular stream and chapter only.
For Answer Tab Description of the fields in as below

Option Count: Enter the option count as per need (e.g 1,2,3,4,5,6...etc). Based on this no ans box will be displayed.
Correct Ans: Select Correct ans using dropdown.
Note*: Minimum answer count is default set for 4 for now (i.e minimum 4 options).
For Additional Tab description of the fields is as below.

Question Tags: Used in auto generating qpapers. (eg. IIT,PMT2020,etc)
Difficulty: Set difficulty of questions using dropdown (e.g High , Medium, Low)

For Explanation Tab users can enter the answer explanation in detail manner.
(*All fields are compulsory.)

After filling all the mandatory fields click on the Submit button. On click submit button question created successfully

Created question is display in Reports as shown in below image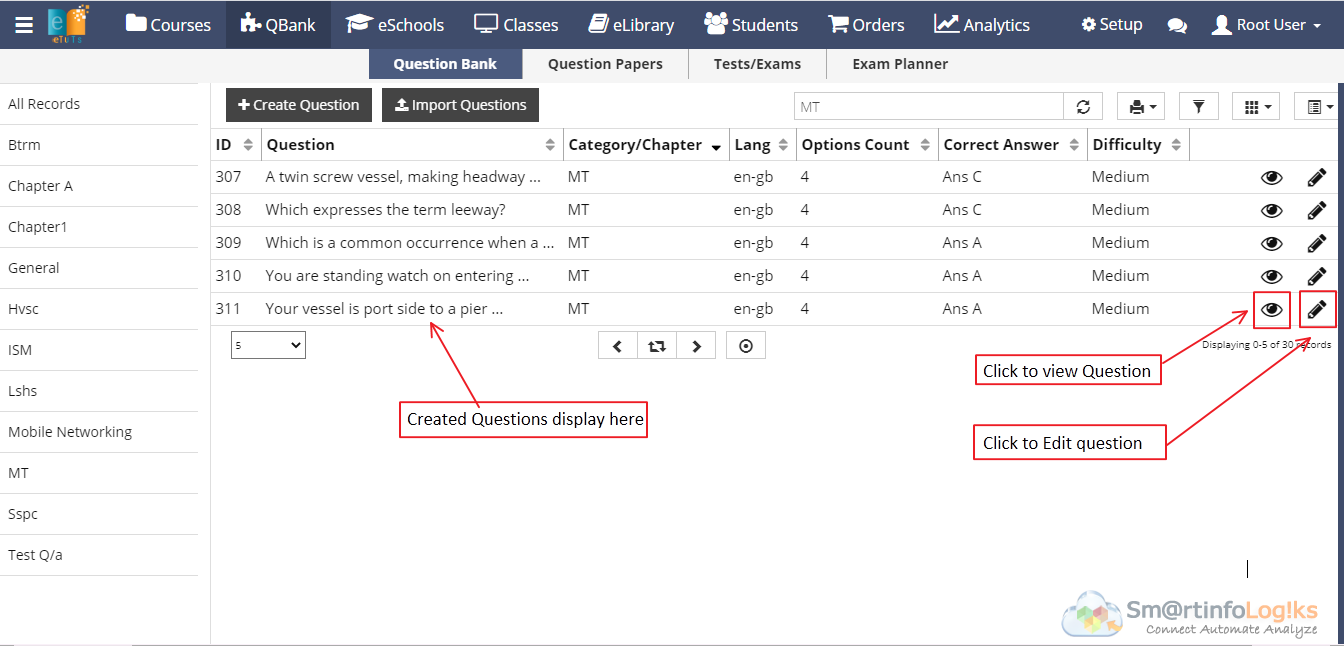 On click of view icon, admin can view question
On click of edit icon, admin can edit question
Was this page useful?