Addons
---
This Materials will be available as downloadables to learners and students who take this course.
In Addons users can add materials to the courses.
Materials can be Video, PDF, Images etc
This materials will be displayed in front end downloads section users can download materials that are attached with courses.
Steps to Add Addons to course:
Steps: Course Content ⟶ Click on Addons ⟶ Click on Upload ⟶ Select materials as per your need ⟶ Materials added successfully.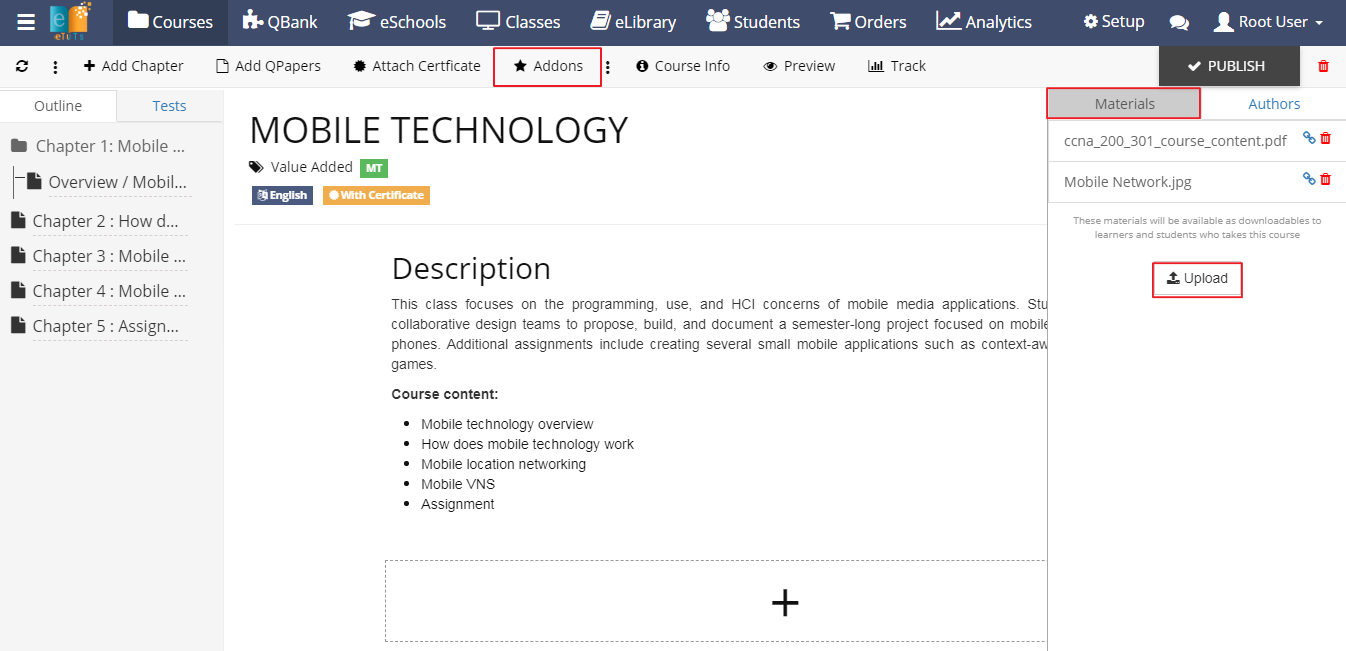 In the above image you can see documents added successfully in materials.
Course Preview
---
On click of Preview button admin can take a quick look of course, this will help admin/user to see how the course will appear in the frontend.


Steps to Course preview
Steps: Course content ⟶ Preview Course
In the image below you can see the preview of courses.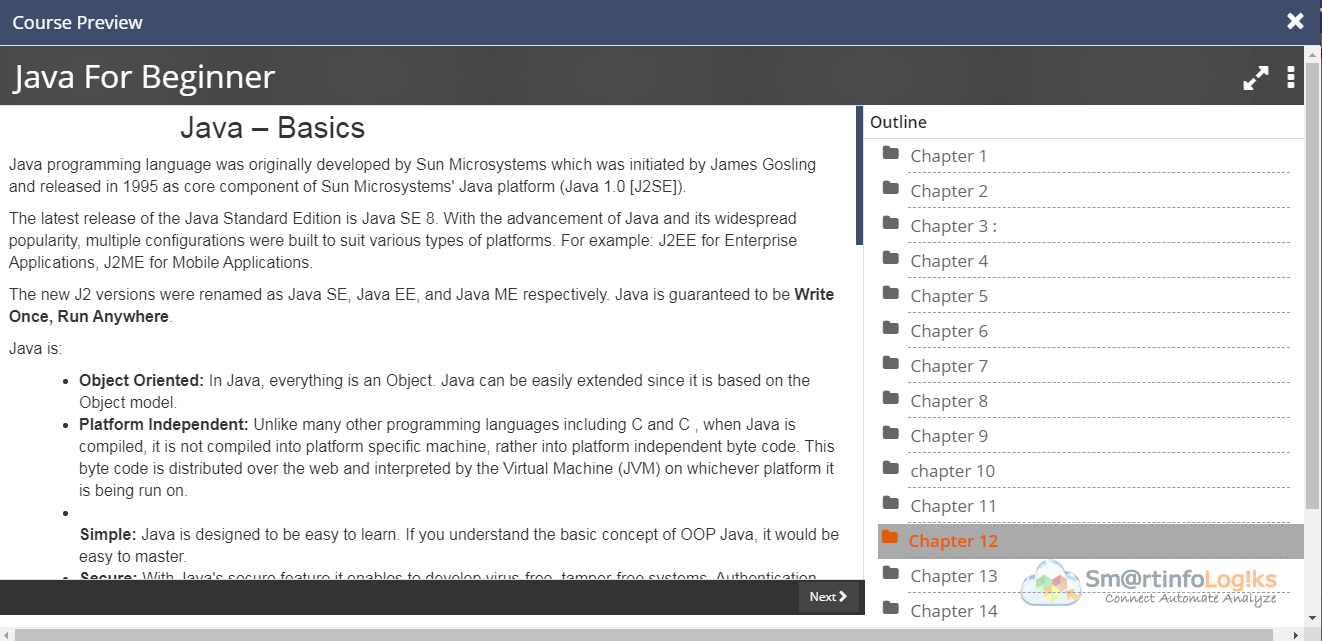 Was this page useful?