Warranty Management Mobile application
What is WMS Mobile application?
Reduce your warranty cost to the minimum, automate warranty claims, streamline your warranty management system and increase your service revenue to the maximum with Warranty software.
WMS Mobile application is specially designed for automating warranty claim process and reducing the time consumed in processing the claims. It helps to easily enter data for the product which are purchased, sold and to raise claim. To make it more easy and save lot of efforts you can just scan the barcode details and submit the details in few touch.
How to use WMS Mobile Application:
1) Download "Connected Warranty" Mobile Application from playstore.
2) Login into mobile application.
3) Home Screen will be displayed.(shown below)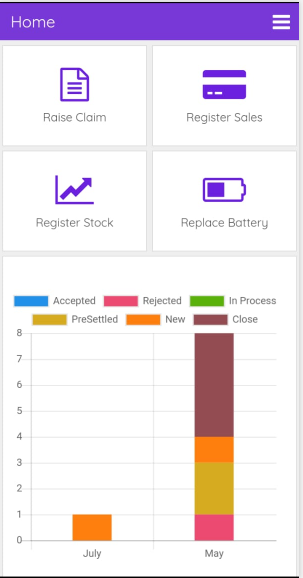 Was this page useful?