Steps to Raise Claim:
Step 1: Click on "Raise Claim" option from Home Page.
Step 2: Form will get open as shown below.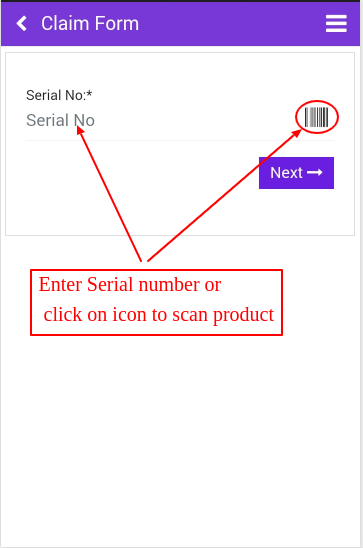 Step 3: Enter serial number of product which is to be claimed
OR
Step 4: Click on Scan icon, camera will get open. Scan product which you want to claim.
Step 5: Click on Next
Step 6: Form will get open as shown below.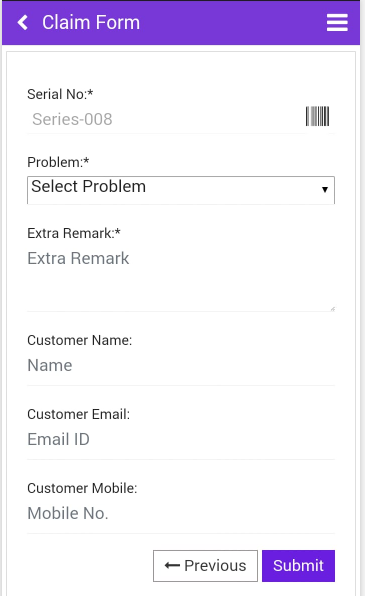 Step 7: Enter claim details like Problem, Name, Email ID and Mobile No. and click on Submit.
Claim will get added successfully.
[Note: If product which user is claiming does not exist in your sales or stock then one alert will be displayed showing message as "Stock not available" or "Sales not available" (shown in below screenshot)]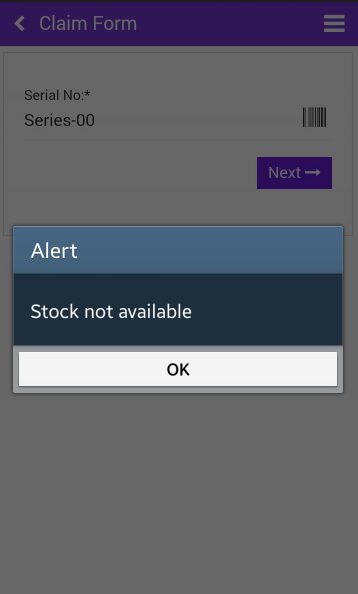 Once alert is displayed and when user clicks on "OK" one form will get open to enter product details (shown below).
This entered details will help admin to understand, if in case by any chance if product is sold to customer but that details are not present in database. Using customer inputed product details, verification can be done and admin can manually insert product details in database.
If user is not able to claim the product, following are reason:
1) If Product is not present in stock or sales.
2) If product's warranty is expired.
3) If claim is already raised for that product and its in underprocessing state.
4) If warranty is expired.
To see the list of Claims in WMS mobile application click on "Claim List" from side menu.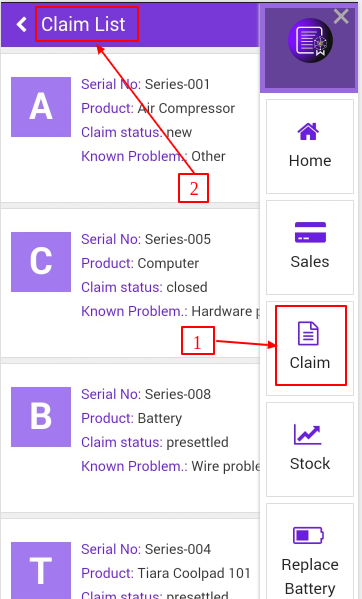 Steps to Check Unregistered Stock or Sale:
Step 1: login in WMS Desktop Application.
Step 2: Go to "Incomplete Claims" option from sidemenu.
Step 3: Report will get open.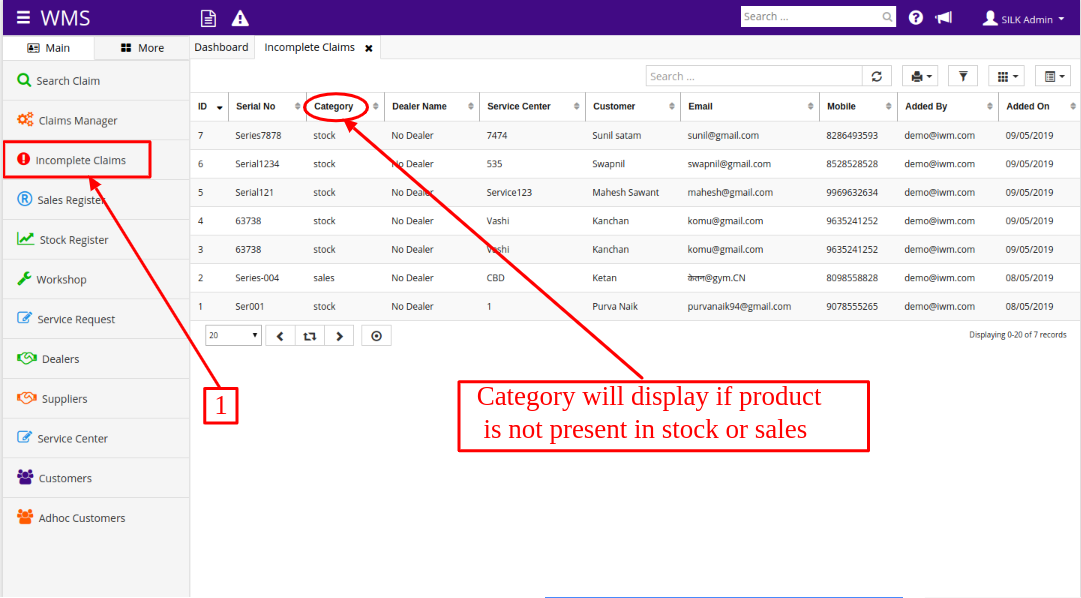 Was this page useful?