Steps to Verify Claim:
Once claim is raised by customer then verification process begins, whether claim raised by customer in valid or not and if its valid then is it under warranty.
In order to verify the steps following are the steps which needs to be followed:
Step 1: Go to "All New Claims" report under Claims Manager.
Step 2: Click on tick icon in front of claim which needs to be verified as shown below.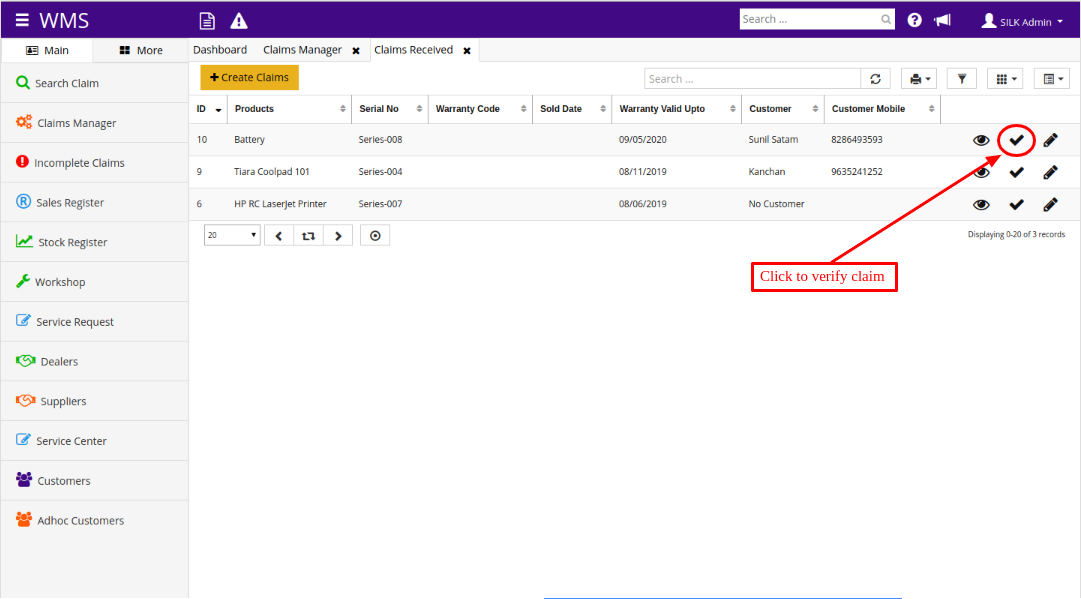 Step 3: View will get open as shown below.
Step 4: Click on "Accept" button to verify the claim.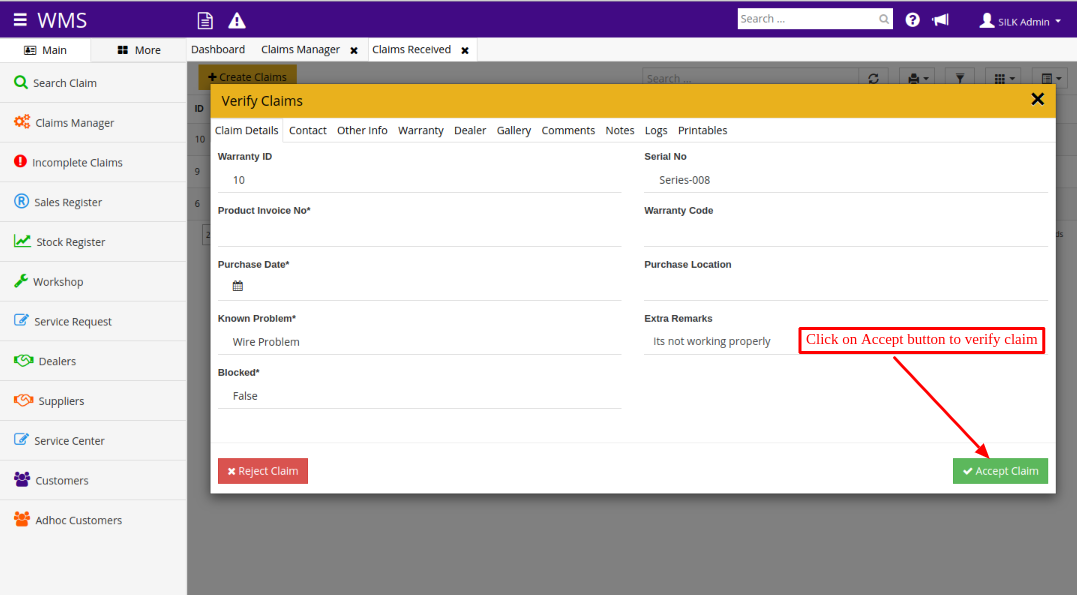 [Note: If you want to reject the claim then click on "Reject Claim" button and claim will get rejected and will be visible in "Rejected Claim" Report.]
Step 5: On click on accept button it will check whether entered serial no. is present in item master if yes then claim will get accepted and form will be displayed as shown below.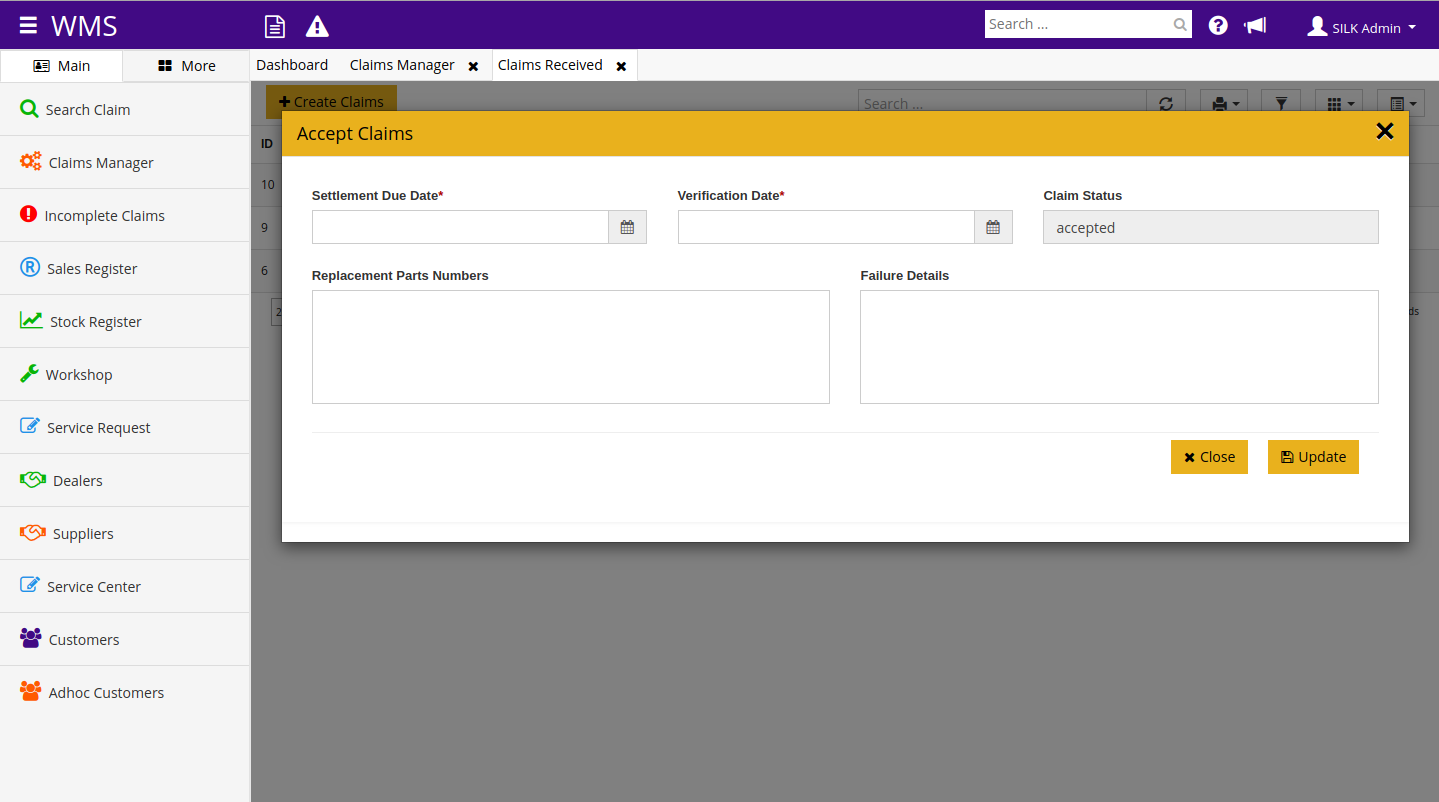 Step 6: Enter all details like Settlement Due Date, Verification Date, Replacement Part Number (if any) and Failure Details (if any).
Step 7: Click on Update.
On click of update claim raised by the customer will get verified and claim details will get removed from "Claim Received" report and will be visible under "Accepted Claim" reports for further processing of claim.
Was this page useful?