Claim Stats:
Claim Stats report will display total number of days passed after claim raised to get an idea for long claim is in pending state.
Step 1: Go to "More" option.
Step 2: Click on "Claim Stats" report from sidemenu.
Step 3: Report will get open. (shown below)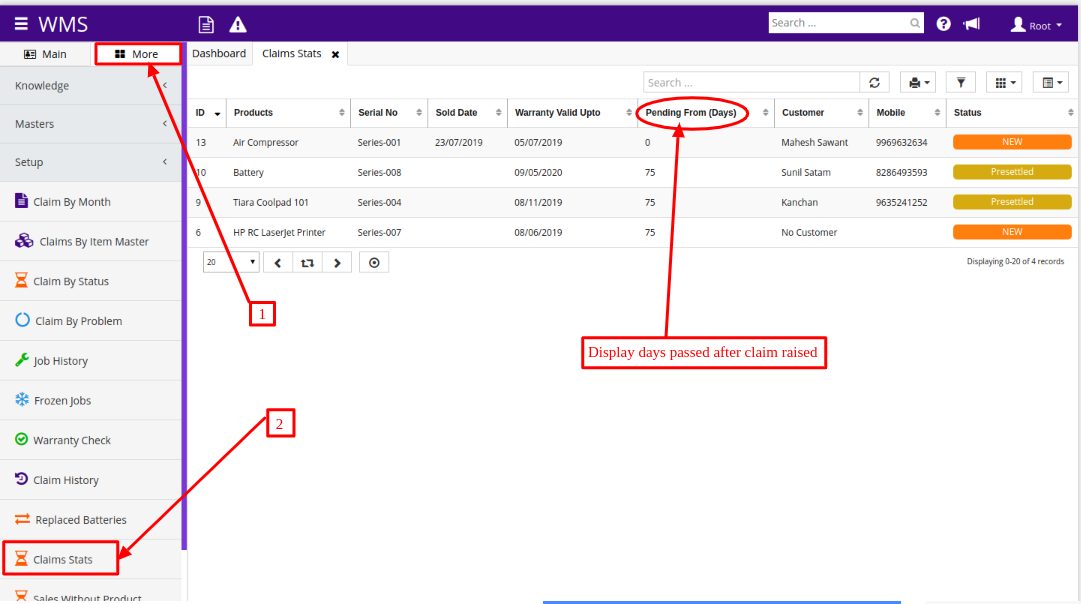 Was this page useful?