Claim By Month:
Claim By Month report will show total number of claims grouped by month.
Step 1: Go to "More" option.
Step 2: Click on "Claim By Month" report from sidemenu.
Step 3: Report will get open. (shown below)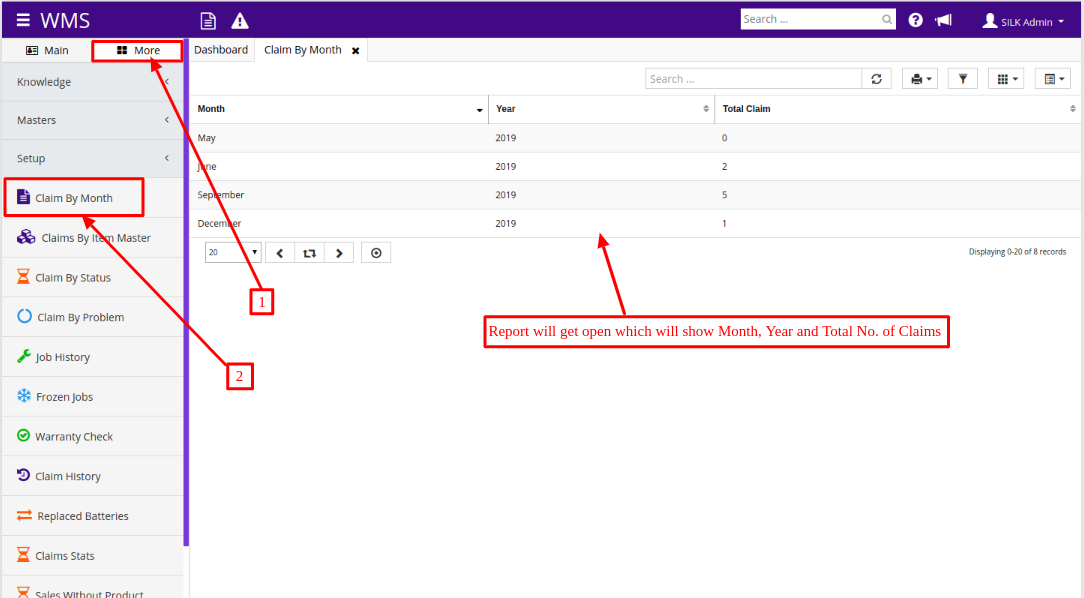 In above screenshot you can see month, year and total number of claims raised for that respective month.
Was this page useful?