Steps to Claim Product:
If a customer is having any issue in product or want to replace product then he/she can raise a claim for that product by following the below mentioned steps.
Step 1: Go to Claims Manager.
Step 2: Click on All New Claims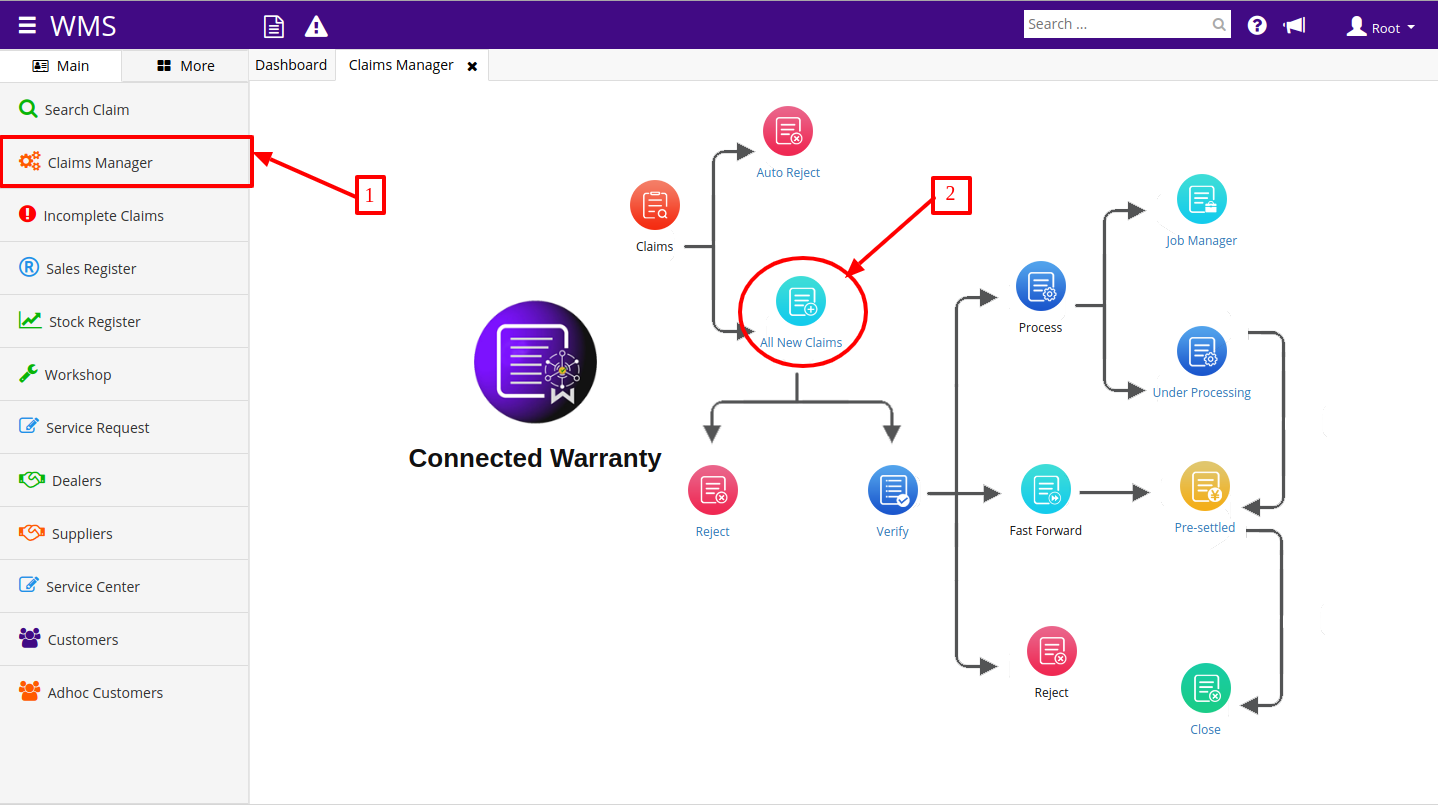 Step 3: Click on "Create Claims" button, one form will get open as shown below.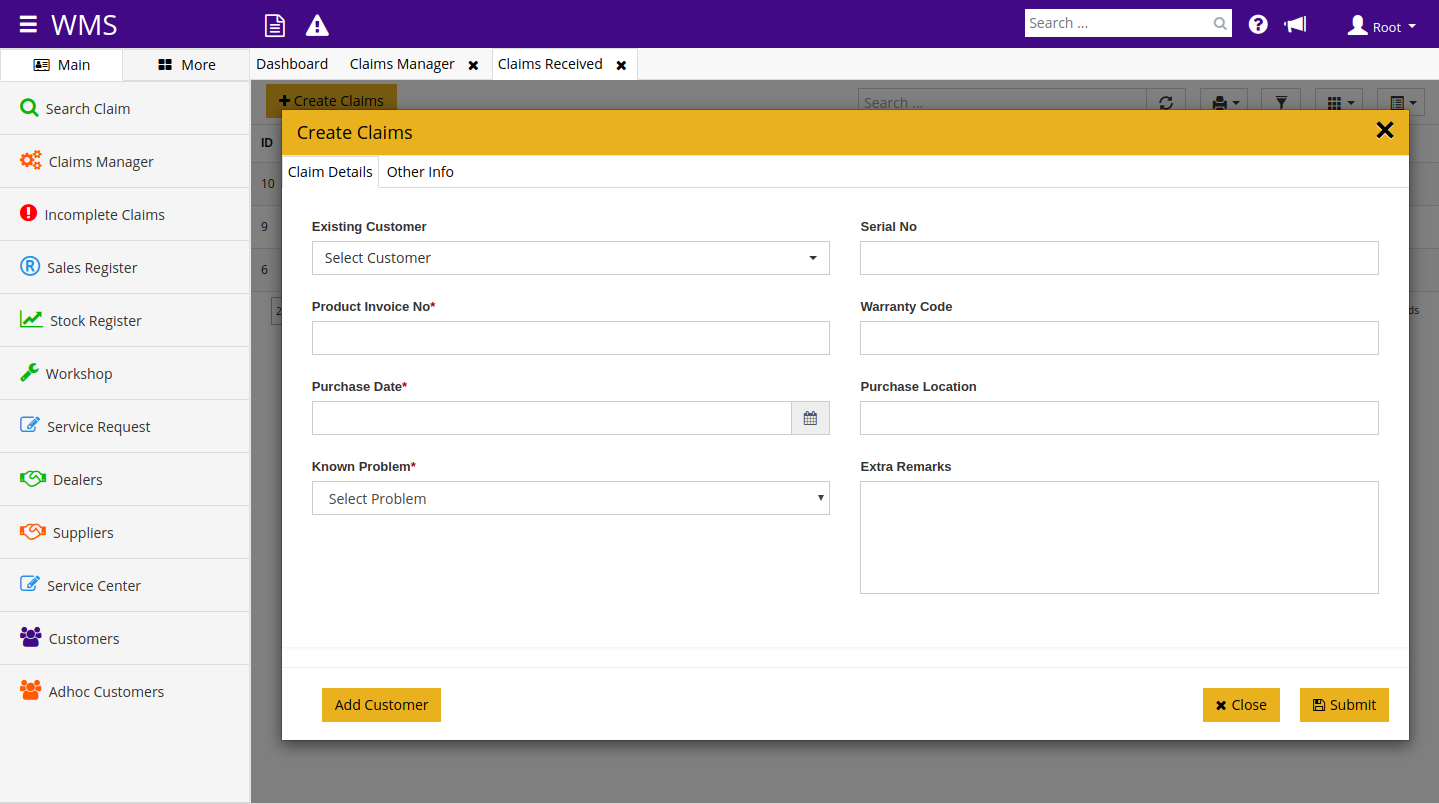 Step 4: In above form Select Existing Customer and enter Serial No., Product Invoice No., Purchase Date, Known Problem and Dealer Name.
[Note: If customer is not present in existing customer list then add customer by clicking on "Add Customer" button in bottom of form]
Step 5: Click on Submit.
After submit product will get claimed.
Was this page useful?