Steps to Replace Battery:
Step 1: Click on "Replace Battery" option from sidemenu.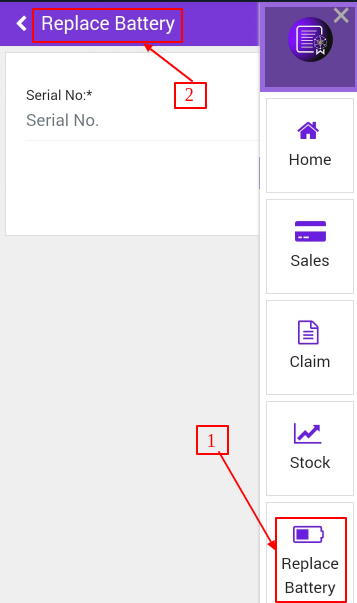 Step 2: It will ask for Serial No., enter serial number or just scan it by clicking on scan button.
[Note- Claim raised for replaced battery should be in pre-settled claim in order to replace it]
Step 3: Form will get open as shown below.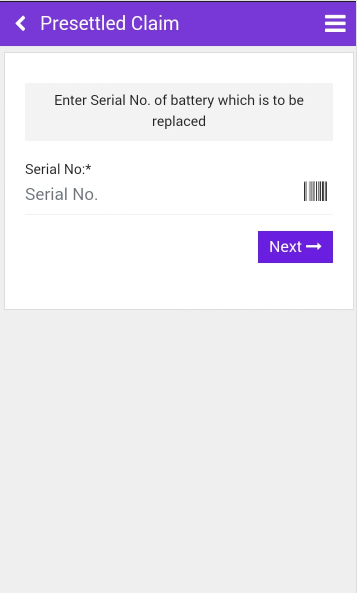 Step 4: Enter serial no battery which is to replaced.
Step 5: Click on Next and battery will get replaced.
[Note: Its not possible to replace battery which is already sold]
If user is not able to replace battery, following are reason:
1) Entered Serial No. is already replaced with some other battery.
2) IClaim is not raised for that serial no.
3) Claim is raised but its not verified.
4) Claim is verified but not processed.
5) Claim is under engineering process.
To see list of replaced batteries in WMS Desktop Application click on "Replaced Batteries" from sidemenu.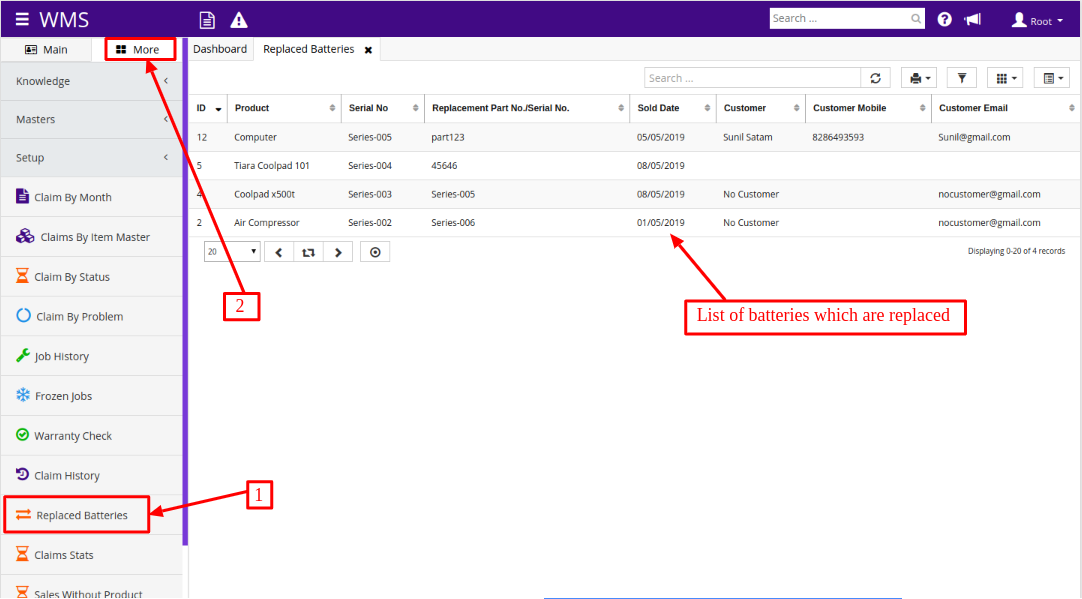 Was this page useful?